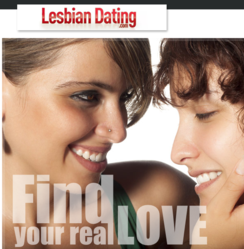 We are always willing to go that extra mile to accommodate our partners needs. (Tanya Fathers, CEO of Dating Factory)
Atlanta, Georgia (PRWEB) October 08, 2012
DatingFactory.com, the leader in online dating white labeling services, has once again succeeded in bringing diversity to the world of online dating with launch of LesbianDating.com
LesbianDating.com seeks to bring the lesbian community together on a global scale by connecting like minded women in a welcoming and easy to use online environment. Dating Factory has become known as the go to white labeling company for adult and lifestyle niche dating sites, working closely with partners to meet their individual needs. LesbianDating.com is now able to offer their members the chance to find love, romance, and compatible companions by easily connecting them with Dating Factory's millions of users across the world.
"We want our partners to know we are always willing to go that extra mile to accommodate their needs" said Tanya Fathers, CEO of DatingFactory.com, "by understanding that each dating niche requires specific content unique to their needs we are able to provide a safe and enjoyable environment for users."
Other dating sites have included lesbians in the past, but women on those sites are often still exposed to the potential of unwanted contact from men. The launch of LesbianDating.com signifies the creation of one of the first true online dating destinations created specifically for women interested in women.
About LesbianDating.com:
LesbianDating.com is one of the Top Dating Service providers, successfully matching thousands of couples throughout the world. Every year, millions of new members join LesbianDating.com looking for online dates, online chat, romance, or serious long term relationships.
About Dating Factory:
DatingFactory.com was established in 2009 and is an international white label dating platform with over 12,000 partners worldwide. DatingFactory.com operates in 18 languages, and supports 42 niches.