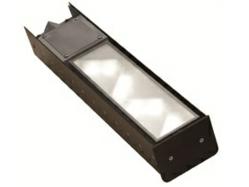 Houston, Texas (PRWEB) October 05, 2012
One Stop Green, an international distributor of green, energy efficient products and services, has created a video to showcase the most efficient light for parking lots and municipalities. The 26W SL Series Street light replaces a 150W HPS fixture. The SL Series Street light is designed for clean, even illumination in any pathway, parking lot, and street setting and ActiveLED lighting from Ringdale are warrantied for ten years and in most cases last up to thirty years.
One Stop Green created the video to help small businesses identify and implement environmentally friendly solutions that save money and increase productivity. The video highlights the many advantages of the ActiveLED Street light, which is the best, most efficient LED light in the world for roads, parking lots, and other paved areas.
The SL Series ActiveLED lights can help business owners save as much as 95% on Energy Costs. Each light is made in America, specifically in Georgetown, Texas and comes with a warranty performance, which guarantees an extremely long life cycle. The video demonstrates the quality and technology behind ActiveLED products, which allow One Stop Green to quantify the exact savings.
"One of the secrets to the longevity of the Street light is the Light Space Manager that connects ActiveLED fixtures into easily managed lighting zones. These zones make the LED lights smart and allow them to only be active when needed and only at the needed lighting levels," says Don Noot with One Stop Green, "and these street lights consume only 9% of the wattage and still produce 40% of their light output."
One Stop Green, LLC facilitates environmentally friendly improvements to residential and commercial properties through distribution of green, energy efficient products and services. They offer every product needed for sustainable energy independence enabling homeowners, businesses and commercial property owners to master their usage by reducing waste and implementing efficient energy consumption methods. Their goal is to provide user friendly and practical long-term solutions to existing inefficiencies and their carefully selected products and professional installers offer a higher level of satisfaction and service for their customers.
Contact:
Nathan Kaufman
http://www.OneStopGreen.com
P: 877.449.9110|O: 713.541.2739|C: 210.846.5900