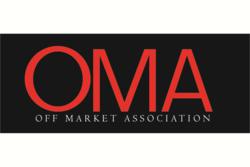 Around the country, especially in the major cities, the volume of off market deals for commercial real estate remains white hot.
San Francisco, California (PRWEB) October 18, 2012
Typically, the period before a presidential election means a slowdown for commercial real estate. One would expect that to be even more marked this year, where the policy differences between the two candidates are tremendous, one seeking to spend and to tax, the other claiming to be able to cut spending and taxes.
"While such political drama might make for great television, this uncertainty typically does not bode well for commercial real estate," comments John Brod, a principal of the New York-based PBS Real Estate. Yet Brod observes that the opposite trend seems to have taken hold.[1]
Around the country, especially in the major cities, the volume of offmarket deals for commercial real estate remains white hot. The trend has kept on going through the summer and into the fall. Analysts fully expect the trend through the remainder of the year.
For overview of recent transactions around the country, visit the Off Market Association website blog.
Clearly, off market deals are flourishing. Investors can find off market deals through Genesis Capital and its affiliate member Off Market Association.
1) Real Estate blog, Forbes magazine, September 11, 2012
About Andrew Rosenbaum
Andrew Rosenbaum has been a financial journalist for 20 years. Starting with seven years at Euromoney magazine, he has worked at Time magazine, MSN Money, The Wall Street Journal, and many more specialized publications like European Venture Capital Journal and Treasury Today. He speaks French, German, Italian, Dutch, and Russian, and has covered developing countries extensively. His company, Content Solutions Inc. also does corporate writing and Web site work for financial services firms.
About Off Market Association (OMA)
The mission of OMA is to help members earn money through closing deals or referring the parties to the transactions in commercial real estate, bank notes and REO sales; SBA loans (both small businesses and small banks); referrals for other types of lending, including micro loans and "nearly bankable" deals, and more. OMA also offers education to give members new skills and cutting edge competition. Membership is for experienced professionals in commercial real estate and banking, but referral agents such as accountants, attorneys and others are welcome to the Association. OMA affiliates are Sunovis Financial and Genesis Capital.