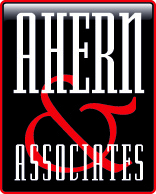 Even though we're known industry-wide for our outstanding work with mergers and acquisitions, it's important to note that we also have an entire division dedicated to financial and operations analysis
Phoenix, AZ (PRWEB) October 08, 2012
Even though Ahern and Associates, Ltd., is used to drawing national headlines for their adept work in mergers and acquisitions, the nation's go-to transportation management firm has recently been asked to tap into their financial and operations analysis expertise through four new consulting assignments.
CEO of the firm, Andy Ahern will now shift gears from the record setting pace he's set in facilitating mergers and acquisitions within the transportation industry to assist four new companies with their restructuring needs, growth plans, successor planning and sale preparation.
Ahern's first new client has asked him and his firm to completely restructure their $40 MM trucking company with the goal of increasing the company's overall profitability. Ahern and staff will complete a thorough on-site analysis of the company's operations, personnel, sales processes and financials to determine the quickest path to increased profitability—a unique service which has literally saved hundreds of jobs by keeping the doors open to dozens of transportation companies across the country.
Often times, companies plateau, such is the case with Ahern's next assignment: A $20 MM freight broker who has engaged Ahern to put together a business model aimed at attaining 50% growth over the next four years—numbers any company within any industry would love to achieve.
Ahern's third assignment is from a trucking company whose owner wishes to sell the company, but wants to position it properly to potential buyers in order to maximize profits. Owners of trucking and logistics companies who are looking to sell and have the correct foresight will often engage Ahern and his staff to break down their company and reposition it within the marketplace.
Ahern's fourth consulting assignment is from a trucking company who needs to develop a five year exit strategy which will provide a concrete plan to transfer the business to the next generation. Successor planning when done properly helps owners avoid the emotional pitfalls often experienced when passing along a company to multiple heirs.
"Even though we're known industry-wide for our outstanding work with mergers and acquisitions, it's important to note that we also have an entire division dedicated to financial and operations analysis," explained Ahern.
About Ahern & Associates, Ltd.:
Ahern and Associates is North America's leading trucking and transportation management consulting firm. The skilled consultants at Ahern and Associates specialize in mergers and acquisitions of trucking and logistics companies as well as the restructuring and evaluation of existing carriers that seek to increase operating efficiency and improve profitability. Since 1987, Ahern and Associates has aided hundreds of buyers in the acquisition of trucking and logistics companies throughout the U.S. and Canada as well as assisting many transportation and logistics companies in reducing their overall operating costs and increasing their profitability. For more information, please call 602-242-1030 or visit http://www.Ahern-Ltd.com
###
Business contact:
A.W. Ahern
602-242-1030
Media contact:
Jason W. Jantzen
Phoenix Marketing Associates
http://www.PhoenixMarketingAssociates.com
602-282-0202