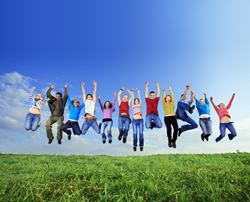 Prince George, VA (PRWEB) October 07, 2012
Two local energy and insulation experts have joined forces as the Dr. Energy Saver dealer to Richmond, VA residents. Dr. Energy Saver is the nation's leading network of home performance experts committed to helping customers cut energy costs while improving their home's energy efficiency.
Owners, Gary Treaster and Robbie Vance, are pleased to join the network as Dr. Energy Saver Richmond. Customers receive a whole-house systems approach to save energy and improve a home's comfort. They consider how each part of the home plays a role in losing or saving energy. For example, the money spent on hot water is dependent on the condition of the water heater, pipe insulation, faucets, and more.
Dr. Energy Saver Richmond provides home energy assessments and a full range of insulation services, including air sealing, weatherization, and ductwork sealing. They insulate basements, crawl spaces, attics, and garages selecting the just the right type of insulation material to fit the project.
Treaster created Energy Conservation, Inc. in 1990 to help homeowners find the most updated solutions to common energy problems. His training and expertise encompass problems such as excessive moisture and indoor air quality. Vance is the owner of Vance Insulation where he has gained hands-on experience and knowledge of how to make homes safer, more comfortable, and energy efficient.
As members of the Dr. Energy Saver network, the staff at Dr. Energy Saver Richmond has received training and certification in the latest technologies and science of home energy performance. They offer the patented-proven products and innovative solutions being successfully used in thousands of homes and businesses around the world.
Dr. Energy Saver Richmond serves homeowners in the Virginia Tri-City area as well as Richmond, Tuckahoe, Bon Air, Highland Springs, and all surrounding towns.