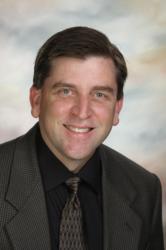 Brooklyn NY (PRWEB) October 09, 2012
Dr. Walter Wood is treating patients in Jacksonville who have receding gums with a gum grafting procedure. Gum recession can lead to root exposure, which allows bacteria to attack the teeth and roots. Left unattended, it can lead to tooth loss. Having a gum graft procedure performed can protect the teeth and improve overall oral health.
Dr. Wood wants to help his patients avoid the serious health problems that are often the result of gum disease. These include but are not limited to heart disease, diabetes and low birth-weight babies. Immediate symptoms of gum disease include receding gums, tissue inflammation, cavities, root sensitivity and exposure, just to name a few. In addition to these symptoms, bacteria can cause gum and bone deterioration, periodontal disease and tooth loss.
Dr. Wood helps to reduce these problems by increasing the amount of gum tissue around the teeth with a gum graft. There are three different gum graft procedures that may be used depending on the patient's situation. The connective-tissue graft uses tissue removed from under an incision made in the roof of the mouth. The free gingival graft uses tissue removed directly from the roof of the mouth, and the pedicle gum grafting procedure makes use of excessive tissue near the spot that needs repair.
The tissue is attached to the area of the gum that is being treated and sutured into place. Over time, the graft grows together with the original gum, and the gum line will appear higher than it was. For most people, any pain associated with the procedure is usually able to be taken care of with anti-inflammatory medication that can be obtained over the counter. For more information about receding gums and the gum graft procedure, visit us at http://www.jacksonville-periodontist.com.
First Coast Periodontics, P.A. is a periodontal practice offering patients personalized dental care for Jacksonville, Florida for over 22 years. Dr. Walter Wood received his undergraduate degree from Florida State University; graduated from Dental School at the University of Florida; and received his certificate in Periodontics from the University of North Carolina at Chapel Hill. Dr. Wood is part of one percent of dental professionals providing the most recent FDA cleared laser procedure for gum disease and periodontal treatment. First Coast Periodontics is a practice limited to periodontics, including dental implants. To learn more about First Coast Periodontics and their dental services or dental implant cost visit their website at http://www.jacksonville-periodontist.com or call (904) 416-1436.