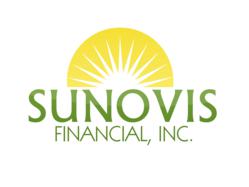 Dyminski is a seasoned professional who brings more than 16 years of experience in banking and commercial real estate to Sunovis Financial.
San Francisco, CA (PRWEB) October 10, 2012
Today, Walter Dyminski joins Sunovis Financial as National Lending Director. Dyminski is a seasoned professional with more than 16 years of experience in banking and commercial real estate.
In his first position with a community bank, Dyminski successfully generated $20 million annually in new commercial, equipment, lines of credit, SBA and USDA loans. By 1999, he joined a real estate investment banking firm as a principal specializing in financing, debt, and equity placements and he originated $20 to $50 million annually in new commercial and construction loans. Walter has been responsible for syndication and placement of SBA, USDA, CMBS, participations, TIF financing, NMTC, LIHTC, industry revenue bonds and secondary market commercial real estate financing deals.
In addition, Walter has experience in development projects of assisted living communities and 25 full-service and limited- service hotels within Kentucky, Ohio, and Virginia.
Dyminski is well versed in bank needs and has performed advisory services for banks and credit unions in risk management, market feasibility studies, commercial loan policy, loan underwriting guidelines and operational policies. Dyminski clearly understands banks and borrowers, and what it takes to get loans closed for Sunovis clients.
Terry Robinson, President of Sunovis Financial, says, ""With the array of challenges that banks and borrowers are facing today, capital and liquidity are still not so easy to access.
Yet, at Sunovis, we have implemented a wealth of innovative strategies to meet the needs of our small business and commercial real estate clients. Walter will be instrumental in this. We are thrilled to welcome him to Sunovis."
Mr. Dyminski holds a MBA in Finance and a B.S. in Finance and Economics from the University of Tampa.