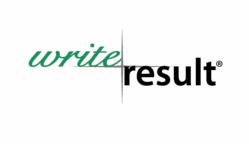 Cranford, NJ (PRWEB) October 09, 2012
WriteResult, leading provider of clinical data management solutions, announced that it has utilized the digital pen and paper solution to collect PRO and eDiary information on its 5000th patient. This marks a milestone for the company, as they prepare to receive data from two recently awarded clinical trials. Extensions of ongoing core studies also contracted with WriteResult, the trials will be conducted on patients upon completion of the preceding studies. The two studies are expected to collect data from over 1900 patients.
One of the most intuitive data capture methods, the digital pen requires minimal site and patient training allowing sponsors to reduce their study start-up time and accelerate database lock. Coupled with a secure, web-accessible documentum database and a dedicated data management team, the WriteResult solution offers the right combination for clinical trial success.
WriteResult has implemented its complete clinical data solution in more than 15 clinical trials, varying in Phases I, II and III. The trials, spanning over 28 countries and 30 PRO languages, aim to improve health and quality of life across the following therapy areas: Dermatology, Rheumatology, Inflammatory Disease, Infectious Disease and Pain.
About WriteResult
WriteResult offers full-service data management solutions for clinical research through the collection and verification of ePROs leveraging digital pen and paper technology. Since 2006 WriteResult has partnered with study sponsors to deliver a simple and effective ePRO solution — rapid study startup with clean, real-time data using a technology that's intuitive for sites and patients.
For more information about WriteResult, please email solutions(at)writeresult(dot)com or call (908) 272-4787.