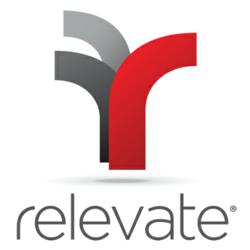 Clients are turning to real-time services for online lead validation and enhancement.
Springfield, VA (PRWEB) October 08, 2012
Steven Rao, chief executive officer at marketing data solutions provider Relevate®, will moderate a cross channel marketing panel at this week's iStrategy digital conference being held at the Donald E. Stephens Convention Center in Chicago. The panel will discuss how firms are tackling cross-channel marketing in a customer-centric world.
"Marketers are learning to navigate multi-channel data and weaving the channels into a cohesive engagement strategy to engage customers across traditional, digital and social channels," commented Rao. "Combining offline and online data provides marketers a more complete view of their customers which increases retention and engagement," added Rao. Relevate provides marketers full life cycle marketing data services including database management for multi-channel marketers.
"Relevate's own customers are adopting real-time data services to validate and enhance customer and prospect data to enhance response and engagement," said Kelly Idol, vice president sales. "Many of our clients are moving into digital marketing and are looking for quality data and easy tools to ensure the data entering the customer database is accurate and as complete as possible. Clients are turning to real-time services for online lead validation and enhancement."
About Relevate®
Relevate (http://www.relevategroup.com), with its headquarters in Springfield, Virginia, is a leading information services provider offering a comprehensive range of marketing intelligence and digitally driven marketing solutions, utilizing high-quality data sources. For more information, call (800) 523-7346, or visit http://www.relevategroup.com.