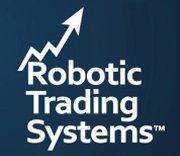 The possibilities are almost limitless for individuals interested in building a strategy due to the 500 indicators to choose from.
Scottsdale, AZ (PRWEB) October 16, 2012
Robotic Trading Systems is proud to announce the release of a new momentum day trading simulation video for investors. This video can be found on the Robotic Trading Systems YouTube page. This video is the first in a series of videos to be released to demonstrate different strategies that can be automated and carried out 100% unattended by the CoolTrade system.
Managing partner Nicholas Raush stated, "It is a great demonstration of our system's capabilities. The possibilities are almost limitless for individuals interested in building a strategy due to the 500 indicators to choose from. The system comes with 5 long and 5 short strategies and access to the community board where subscribers will have access to hundreds of strategies for simulating."
A Robotic Trading System is a form of Artificial Intelligence in which the robotic trader acts as a trading surrogate and will carry out a user defined strategy 100% unattended. Robotic traders monitor complex market conditions and buy and sell stocks without user intervention. The intention is to give the investor the highest probability for success entering positions when the desired market conditions are met.
For $1,995 per year members can utilize a robotic trader to manage their stock portfolio and scalp profits every time they appear. With hundreds of preloaded strategies investors can select a strategy suitable for their needs and the robotic trader will do all of the work for them. With the ability to utilize both long and short strategies, robotic traders offer a distinct advantage by monitoring massive amounts of data and complex market conditions and then make split second buy and sell decisions for its users.
About COOLTRADE™
COOLTRADE, Inc. is the premier provider of automated stock trading technology with its groundbreaking point-and-click robotic trading system. Designed to simplify, automate, and eliminate human error in the strategy-development and stock trading processes, CoolTrade's automated solution has achieved popular appeal with its Profit Protection, Profit Maximization, Real-time Simulation, and Stealth Mode features. Headquartered in Scottsdale, Arizona, the company was founded in 2004 by former Microsoft software design engineer, Ed Barsano. COOLTRADE currently has subscribers in over 40 countries trading through Interactive Brokers, E*TRADE, MB Trading, TD AMERITRADE, TradeKing, and OptionsHouse.
About Robotic Trading Systems
Robotic Trading Systems is the exclusive reseller of the CoolTrade system. Founded by managing partners Nick Rausch and Cary Flanders, Robotic Trading Systems has been providing marketing, sales, and technical support for CoolTrade since 2011, and is headquartered in Scottsdale, Arizona with a second office in Palm Beach, Florida.
Visit RoboticTradingSystems.com to for a no cost demonstration of the system.