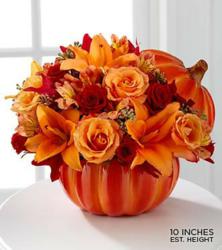 Atlanta, GA (PRWEB) October 06, 2012
Peachtree Petals announces free Atlanta flower delivery. This includes all funeral floral arrangements regardless of size. As a premium Atlanta florist, Peachtree Petals specializes in creating the most tasteful Atlanta funeral flowers and related arrangements. Peachtree Petals has a long standing relationship many local funeral homes and cemeteries. The expert Atlanta florists at Peachtree Petals are familiar with local customs and cemetery governance and therefore can provide the very best in professional consultations, ensuring each and every funeral arrangement is tasteful and appropriate.
Our Atlanta free flower delivery for the Atlanta Metro Area, means every dollar spent will go towards a lovely and tasteful funeral floral arrangement. To take advantage of Peachtree Petal's free flower delivery, simply contact the store during business hours and discuss the creation of a funeral floral arrangement. Examples of our specially created funeral floral arrangements can be found at peachtreepetals.com. While a great example of our work, Peachtree Petals can create any type of floral arrangement to suit a customers individual vision and needs. Regardless of the size and scope of the funeral floral arrangements, Peachtree Petal's free local delivery for the Atlanta Metro Area, means the arrangements will be delivered free of charge.