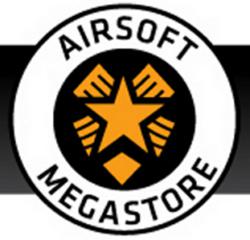 Irwindale, CA (PRWEB) October 08, 2012
Airsoft Megastore, North America's premier Airsoft Store, providing a large selection of high quality Airsoft guns, ammo and tactical gear, today announced that its Founder and CEO, Mike Zhang has been named an honoree in the 2012 Empact 100, an awards program sponsored by Empact, an organization that focuses on making entrepreneurship a viable career option for everyone around the world.
Zhang founded Airsoft Megastore in 2004 as a way to bring high-quality Airsoft pistols, gear and accessories to the masses. Now in its second year, the Empact 100 recognized Airsoft Megastore as one of the United States' "Top 100 Companies Started by Young Entrepreneurs" during a ceremony held on Friday, September 28 at the White House in Washington, D.C.
"It is a great honor to be recognized by Empact 100 as one of America's top young entrepreneurs, and I am proud to be among an accomplished group of my peers who have excelled in their respective industries by taking their business ideas and successfully bringing them to fruition," says Zhang.
Since founding the company, Zhang has been a driving force behind the company's vision and business model, which includes a multifaceted marketing media presence and sophisticated distribution logistics. As one of the fastest-growing Airsoft retailers in North America, Airsoft Megastore is a one-stop shop for Airsoft rifles, tactical gear including vests and helmets, as well as various ammunition and optics. In 2011, Ernst & Young recognized him as a finalist in the "Entrepreneur of the Year" awards for the Greater Los Angeles area.
The list of Empact 100 honorees is comprised of the top 100 companies in the Empact Showcase, a compilation of the United States' leading entrepreneurs who are age 30 and under, and whose annual revenues or operating budgets (for non-profits) are more than $100,000. In 2012, the companies comprising the Empact Showcase contributed more than 8,000 jobs to the economy, and controlled $1 billion in revenue.
"The annual Empact 100 and Empact Showcase are both a testament to the impact that entrepreneurs are making on our economy, and an inspiration to aspiring entrepreneurs," said Sarah Green, Co-Founder, Empact100. "We are proud of all of the 2012 Empact 100 honorees and pleased to support them by celebrating the spirit, dedication and hard work that has made them successful entrepreneurs."
About Empact and the Empact 100
Formally known as Extreme Entrepreneurship Education, Empact aims to facilitate a culture of entrepreneurship in communities around the world by exposing young people to entrepreneurship, supporting early stage entrepreneurs and celebrating the vital role young entrepreneurs play in our economy. Empact has worked with over 400 colleges & universities, workforce development organizations, Chambers of Commerce, and Small Business Development Centers to help promote entrepreneurship among aspiring entrepreneurs.
Empact's partners in the Empact 100 are Startup America Partnership, an organization launched in January 2011 at the White House to help inspire and celebrate entrepreneurs; Opportunity International, a nonprofit organization that provides small business loans, savings, insurance and training to more than three million people working their way out of poverty in the developing world; Global Entrepreneurship Week, the world's largest celebration of innovators and job creators who launch start-ups that bring ideas to life, drive economic growth and expand human welfare; and TiE Global, a group of successful entrepreneurs and professionals with roots in the Indus region, who are dedicated to the virtuous cycle of wealth creation and giving back to the community.
About Airsoft Megastore
Airsoft Megastore is North America's premier high-value supplier of Airsoft guns, gear and accessories, as well as high grade Airsoft BBs. Strategically based in Southern California, Airsoft Megastore keeps costs low with efficient bulk product importing from Airsoft manufacturers in Asia. The company is committed to bring Airsoft to the masses by making the sport more accessible.