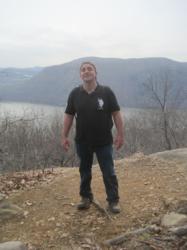 (PRWEB) October 07, 2012
The New York online affiliate business has been reviewed by a recently published website by Internet entrepreneur Donny Lowy, who runs an online wholesale closeout business from his Greenpoint, Brooklyn warehouse. His online wholesale business, which exports and wholesales brand name closeout products to customers ranging from discount clothing stores in New York to flea market vendors in New Jersey to high end wholesale Botswana buyers, uses innovative online marketing tools to attract prospective customers.
Based on his experience marketing his closeout business online, and as a result of having sold eBooks such as his Guide For Penny Stock Investing, Donny has learned many strategies and uncovered various resources for conducting business online. While the New York online affiliate website is targeted to NY online entrepreneurs, the lessons can be used by online businesses located in Nigeria, Ghana, South Africa, Mexico, Israel, or almost anywhere in the world where Internet access is available. And now that smart phones, including the Apple iPhone 5 and the Samsung tablet, have enabled more people to get online, the opportunities for both online sellers and shoppers have increased as well.
"As an online seller and affiliate I have seen many e-commerce trends, participated in many affiliate programs,such as Clickbank, and have used many advertising platforms such as Adwords and Facebook to market my business to customers. I have also shared free online marketing strategies which can be used to reach the actual audience that you need to run a profitable business," said Donny Lowy, who is a published author whose books are sold on Amazon, BarnesandNoble.com, and through many other online booksellers.
"The key to succeeding online is in understanding how to find the right products for your market, and then how to find the actual customers that are interested in your products. I have learned this through the marketing of my New York wholesale closeout business and through many of the other online programs which I participate in," added Donny.
Running an Internet business requires ongoing learning, which is what this website hopes to provide to entrepreneurs. There is information and advice which can benefit many types of businesses, from eBay sellers looking to increase their online auction profits, to NYC clothing stores looking to attract more customers, to established New York Fashion District wholesalers looking for international wholesale buyers.