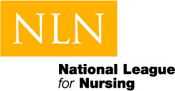 New York, NY (PRWEB) October 08, 2012
The National League for Nursing is pleased to once again offer nurse educators an unparalleled opportunity to enhance their understanding of and skills in the breadth of technology available in today's health care and higher education environments. Simulation, e-learning, tele-health, and the integration of informatics into curricula will all be covered at Technology's Transformative Power, the seventh annual NLN Technology Conference, hosted by Washington State University College of Nursing on its Spokane campus, Friday - Sunday, October 19 - 21.
Keynote speaker Diane Skiba, PhD, FAAN, FACMI, professor and coordinator of healthcare informatics at the University of Colorado-Denver and project director for the Colorado Health Information Technology Education Collaborative and of I-Collaboratory, a HRSA grant-funded project, will open the conference. "There's an App for That!" will describe the exciting new development of applications for mobile health.
Other nationally and internationally recognized experts in technology in nursing education will headline plenary sessions throughout the weekend.
-Pamela Jeffries, DNS, RN, FAAN, ANEF, associate dean for academic affairs and professor at Johns Hopkins University School of Nursing, will talk about the lessons learned through comparative analysis of patient outcomes in clinical experience and simulation and the integration of simulation into clinical nursing education.
-Kevin Bratcher, MS, LMHC, has spent the past 12 years managing mental health programs at the Spokane Veteran Affairs Medical Center, including the VA Telemental Health Services. As he will explain, expansion of the service is critical to treating veterans in far-flung, rural areas of Washington State.
-Mary Anne Rizzolo, EdD, RN, FAAN, ANEF, will join Drs. Jeffries and Skiba to present "Celebrating Outcomes of the Health Information Technology Scholars (HITS) Program, a look at the innovative projects created by more than 250 nurse educators at four distinguished schools of nursing who collaborated with the NLN during the past five years in this HRSA-funded endeavor.
-Director of nursing informatics and program director for the Simulated E-hEalth Delivery System (SEEDS) Partnership between Kansas University Medical Center and the Cerner Corp., E. LaVerne Manos, DNP, RN-BC will lead a plenary on how nursing is influencing and shaping the federal health care reform agenda.
Kathy L. Tally, MS, educational technologist at the Kansas University Medical Center and liaison to the KU School of Nursing, responsible for quality assurance in online teaching and learning, will share her knowledge in "Quality Assurance in Online Course Development and Delivery: Applying Key Components to Ensure Excellence and Engagement."
-Finally, a panel discussion examining how technology has worked to achieve goals in inter-professional education features Drs. Jeffries, Skiba, and Manos, and Janet K. Willhaus, MSN, RN.
The conference also includes a variety of concurrent sessions, tours of WSU's simulation centers, updates on the NCSBN simulation study and the NLN's project to explore the use of simulation for high stakes assessment. These and the popular open discussion forums or "unconferences" will keep participants current and spark new ideas to improve student preparation for today's technology-rich health care environments.
For more information and to register, visit the faculty development calendar on the NLN website or contact Jeannette Manchester at 212-812-0379.
Editors and reporters: For interview opportunities, please contact NLN chief communications officer Karen R. Klestzick at 212-812-0376.
Dedicated to excellence in nursing, the National League for Nursing is the premier organization for nurse faculty and leaders in nursing education. The NLN offers faculty development, networking opportunities, testing services, nursing research grants, and public policy initiatives to its 37,000 individual and more than 1,200 institutional members who represent nursing education programs across the spectrum of higher education, and other health care organizations.