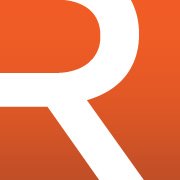 Victims who have contracted meningitis as a result of a steroid injection in Texas have a source of legal help.
Dallas, TX (PRWEB) October 08, 2012
The U.S Centers for Disease Control and Prevention (CDC) is reporting that 75 clinics in 23 states, including Texas, were shipped tainted steroids used to treat back pain. The drug, methylprednisolone acetate, has been linked to a national, fatal outbreak of fungal meningitis. The steroid injections has been linked to 91 cases of meningitis and seven deaths nationwide. Fortunately for Texans, no reports of death or sickness have been reported as a result of the shipment at this time.
"Texans have been lucky, so far," says Texas steroids meningitis lawyer Jeff Rasansky. "Although there haven't been any deaths or reports of sickness, the risk is still very much there. Any mass contamination like this is a very dangerous situation and should be monitored closely."
The CDC has also confirmed that the Massachusetts manufacturer of the painkiller, New England Compounding Center, has since recalled all products currently in circulation. Unfortunately, several clinics in North Texas received and used the shipments before the recall was issued.
In a recent report by WFAA the Texas Health Harris Methodist in Southlake, Texas received and used two shipments of the drug. According to the hospital's records, 114 patients were administered the tainted drug. Patients have been notified of the risks of contamination and have been offered checkups as a result. Another Dallas clinic also received the shipment, but luckily, they have not used any of the drugs, according to the report. It's unclear at this time just how many patients in North Texas were injected with the tainted drug.
"Patients have a personal and legal expectation that the drugs they are given by a clinic and provided by the manufacturer are safe," says Rasansky. "Our firm has years of experience representing patients who have been injured, or worse, by these types of dangerous drugs. I would encourage anybody who has been affected by this outbreak to contact us immediately. No patient should become a victim. Victims who have contracted meningitis as a result of a steroid injection in Texas have a source of legal help."
About Rasansky Law Firm
Rasansky Law Firm is based in Dallas and has built a national reputation for excellence by providing quality representation and the highest level of personal service with an award winning team of experienced attorneys. The law firm is also part of the exclusive 1-800 ATTORNEY network.
2525 McKinnon, Suite 625
Dallas, TX 75201
Fax: 214-651-6150
Toll Free: 877-521-4266
Online at http://www.jrlawfirm.com