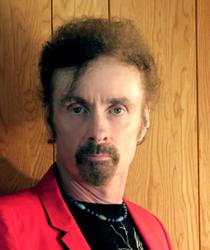 "I think of the pioneers trekking west in search of freedom from restraint, unspoiled land, a society constructed according to their own lights."
La Jolla, CA (PRWEB) October 08, 2012
Revelle Forum welcomes acclaimed author and short story writer T.C. Boyle on Monday, October 22, 2011, at 7:00 P.M., to speak about his forthcoming work,San Miguel. The latest entry in what The New York Times called Boyle's "own fascinating, unpredictable, alternately hilarious and terrifying fictional history of utopian longing in America," the novel is a soaring historical narrative about two families—one in the 1880s and one in the 1930s—starting new lives on a windswept, near-desolate island off of the Santa Barbara coast. In this haunting work, Boyle describes the island's fierce winds, constant rain and dense fog—and the effects these natural forces have on the minds and bodies of his characters—with searing, memorable prose, rich with period detail and evocative, dramatic tension. Please arrive early; doors open at 6:30. A book signing will follow the event.
Admission to this event is $25 per person. To register, call UC San Diego Extension at 858-534-9999, or visit revelleforum.ucsd.edu. The series takes place on the UC San Diego campus at the Institute of the Americas located at 10111 N. Torrey Pines Rd., La Jolla (parking is $4 in the Pangea Structure). Advance registration strongly advised. No refunds. When registering, refer to section ID number 091763.
UC San Diego Extension is a division of the university's Extended Studies & Public Programs, offering 100+ professional and specialized certificate programs in a variety of disciplines. Nearly 50,000 adult learners attend classes each year at its facilities on the UCSD La Jolla campus, the University City Center, and the Mission Valley Center.