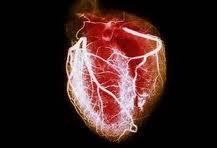 ordered GlaxoSmithKline to pay $2.5 million to the family of a 3-year-old boy, Lyam Kilker, who was born with heart defects
San Diego, CA (PRWEB) October 11, 2012
The media spotlight is often a double-edged sword. No one knows this better than people who suffer from Paxil adverse events. And yet, gossip and rumor-mongering aside, the real story here is being overlooked according to Sean Burke of AttorneyOne.
A new study, published in the August 2012 issue of ACS Chemical Biology, reveals that Paxil might prevent heart failure. Paxil (paroxetine), produced by GlaxoSmithKline and approved in 1992 by the FDA, is an antidepressant drug belonging to a group called selective serotonin reuptake inhibitors (SSRIs). The study was conducted by researchers at the University of Michigan. As the abstract of the study mentions, G protein-coupled receptor kinase 2 (GRK2) is a well-established therapeutic target for the treatment of heart failure. Researchers identified the selective serotonin reuptake inhibitor (SSRI) paroxetine (Paxil) as a selective inhibitor of GRK2 activity both in vitro and in living cells.
A study, published in the July 2012 issue of Archives of General Psychiatry, revealed that serotonin reuptake inhibitors use (including Paxil) during pregnancy increases risk of reduced infant head size and preterm birth.
AttorneyOne.com, a recognized authority on law, can provide helpful advice and simple solutions including how to get in contact with legal counsel so that, in case of severe adverse events from Paxil, someone can easily and inexpensively deal with it. As Mr. Burke, director of Media Relations for AttorneyOne.com, added, "What all this information really illustrates is that threat from Paxil remains. For that reason, our focus should squarely fall on getting the word out and assisting people in finding the right legal assistance."
In October 2010, a Philadelphia jury (case no. 070201813) ordered GlaxoSmithKline to pay $2.5 million to the family of a 3-year-old boy, Lyam Kilker, who was born with heart defects.
AttorneyOne.com has further information on Paxil lawsuits including how to get in contact with legal counsel.
Headquartered in San Diego, CA Attorney One was founded in 2004 and is not a law firm. They offer a nationwide legal service which helps consumers find the best representation for their legal needs. You can learn more about Attorney One at our website http://www.attorneyone.com. You can also find us on Facebook at http://www.facebook.com/AttorneyOne. Checkout earlier news from us at http://www.prweb.com/releases/2012/10/prweb9958875.htm.