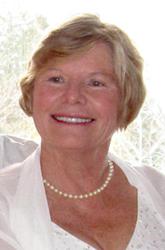 Always a healer, Martin has been blending science, traditional medicine and spirituality over the course of her career.
Albuquerque, NM (PRWEB) October 11, 2012
Medical Doctor and multi-dimensional healer, Wendy Martin, has joined the Golden Dolphin S.T.A.R. Clinic team of healers. The S.T.A.R. Clinic (an acronym for Surrender, Trust, Allow, Receive) presents new concepts and experiences to the field of healing by bringing together cutting-edge thinkers, scholars and trans-dimensional energy healers. Martin is the first Medical Doctor to join the team and will be officially introduced to the community as a healer at the upcoming Fall Clinic, Ascension 2012: Ancient and New Codes Revealed.
Founded by award-winning author, Nina Brown, to provide a service of healing and education to communities around the world, S.T.A.R. Clinic hosts conferences, webinars and intensives to inspire and support participants to awaken to human-divinity, wholeness. Brown invited Martin to join the S.T.A.R. team of Healing Practitioners in September 2012 and chose her to be part of a select group of healers who will offer treatments at the Fall Clinic, which will be held at the sacred Santa Ana Pueblo, NM October 19-21, 2012. Part of Martin's offering at the Fall Clinic includes sharing the practice of "Earthing," which involves connecting to the natural energy of the Earth. For more information about Martin's offerings at Ascension 2012: Ancient and New Codes Revealed, visit http://www.crystalsinger.com/starclinic/.
Martin was born and raised in Edmonton, Alberta, where she also received her MD. She completed her family medicine residency stateside, has been in the United States for 35 years and has been an AAFP board certified family doctor for over three decades. Always a healer, Martin has been blending science, traditional medicine and spirituality over the course of her career. At this time in her practice, Martin says she plans to "move into multidimensional work, serving as a translator of many recent scientific discoveries as they blend more and more with the Universe as we know it."
About the Golden Dolphin S.T.A.R. Clinic:
The Golden Dolphin S.T.A.R. Clinic was founded by Nina Brown to provide a service of healing and education to communities around the world. It hosts conferences, webinars and intensives, to help spread the central message of Brown's book, Return of Love to Planet Earth, Memoir of a Reluctant Visionary: inspiring and supporting participants to awaken to their human-divinity. For more information, visit: http://www.crystalsinger.com/index.php/golden-dolphins/star-clinic/