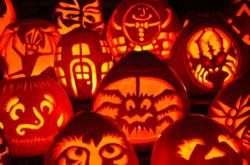 Its products are non-toxic cleaners offering safe, effective and inexpensive cleaning help.
Portland, OR (PRWEB) October 12, 2012
MyCleaningProducts got an early Halloween blowout. On its blog site, the company announced that it now offers its green cleaning products with a 31% discount. And stating that the special is only valid until the midnight of October 31st, the site encouraged the public to purchase early its non-toxic cleaners.
Take Advantage of the Early Halloween Special. Get the Non-Toxic Cleaning Products Now
Basically, MyCleaningProducts is an online green cleaning company. Its products are non-toxic cleaners offering safe, effective and inexpensive cleaning help. They come in different categories and for various purposes such as pest-control, mold remediation, rust removal and bathroom and kitchen cleaning.
To produce its safe cleaners, the company conducted numerous studies and even searched around the globe for the best natural ingredients. Eventually though, it found what it needs in the remote areas of Peru.
Thanks to those unique ingredients its CEO discovered in Peru, MCP was able to formulate solutions that offer not just safe cleaning but also wellness. And so, it decided to give back to the said country by donating an amount to its charitable organization partner every time its product is purchase. The amount is specifically to help build a school for the unfortunate children.
Learn More About MyCleaningProducts' Charity Project
But apart from Peru, a company representative said that MCP also wants to give back to its clients. And so, it made it its tradition to give special packages and promos to its customers every now and then, especiallly if there is an occasion. The Halloween blowout is just one of those packages and one of the company ways of giving back to those people who helped its business.
Nonetheless, to enjoy the said 31% off that MyCleaningProducts offers, the rep added that customers should purchase their green cleaners today while supply still lasts. He related that the special package is only until the midnight of Halloween so its best for anybody to get the solutions early on. To get the said discount, the rep added that one just have to enter the coupon code "halloween" at checkout.
Get MyCleaningProducts' Big Halloween Discount. Order Your Green Cleaning Products Today