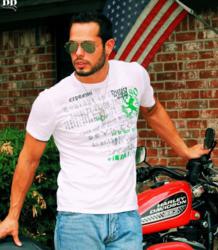 Ft. Lauderdale, FL (PRWEB) October 06, 2012
The leading male escort service provider in the Houston and Ft. Lauderdale areas, Male Escort Online, would like to remind Americans escorts are a healthy way to enjoy companionship, without all the time and stress hassles involved in locating a companion.
"Traditionally, people think of women as acting as escorts for men. But, the reverse is quickly happening. Unfortunately, escort services also traditionally come along with a negative connotation, but that's something we're trying to show people that is simply not true," said the 32 year old serial entrepreneur."
Male Escort Online targets successful, upper-class women with its services. They typically spend so much time growing in their careers that finding a suitable companion for important invents is simply not possible. By supplying male escorts to women in need of companionship on a short notice, the company has quickly grown to become the leader in both of its current markets. Upper-class women won't only feel successful in their careers, but they will feel vibrant and attractive with a handsome escort on their arms while attending important events.
While successful women will experience the outward benefits of having an attractive date, privately they experience an evening to remember. Each escort's job is to ensure their client has an enjoyable evening. While escorts may suggest an enjoyable night out, their clients are typically in charge of the agenda. Not every upper-class woman has used the services of male escorts before, so some awkwardness should be expected.
Ultimately, women improve their social standing within their circles when using the services of a male escort. A single woman tends to be evaluated negatively by her friends and family. While the relationship status of a woman isn't technically representative of her character, many people nonetheless harbor negative feelings towards women who are single.
As a result, a male escort for women helps improve the quality of life for a single, upper-class woman. Of particular interest to the woman is that she can select a man whose looks and personality match her unique interests. Instead of spending years trying to find the right partner, a woman can experience that relationship by making one phone call.
Upper-class women looking to shake themselves free of social pressure, or who are in need of a fun night out or an attractive partner for an important private event should call or visit Male Escort Online using the information provided below to hire a male escort of their choosing.
About Male Escort Online
Male Escort Online was founded when a niche for upper-class male escorts was identified. Since its establishment, the company has expanded to include two more locations including Houston and Ft. Lauderdale. Women who have not tried the services of a male escort should use their services at least one time before making a decision whether or not the service is something they enjoy.