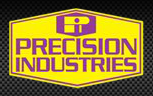 (PRWEB) October 08, 2012
Taking both a long view of the horizon ahead, and exhibiting further confidence in its products, along with giving its customers one more reason to choose the best, Precision Industries is now offering a five year warranty on its renowned line of torque converters. Regardless of how the upcoming election turns out, these products are guaranteed past the next Presidential term!
Known for its torque converters that maximize performance, gas mileage, and towing ability, along with minimizing running temperatures, Precision Industries has long offered a line tailored to the most popular brands and makes in motoring: The Vigilante for GM models, The Stallion for Ford vehicles, The Viper for Dodge models, and The Dragon for many Japanese makes, along with a line of diesel-vehicle products and enhancements.
Now those high-performance converters are guaranteed for a full five years, with Precision's guarantee that they will be free from defects in material and workmanship, under normal use, for the whole 60-month period.
Built to the highest standards required by high horsepower vehicles using automatic transmissions. Precision Industries is considered the industry standard for specially designed and built torque converters. Customers can find the torque converter that's right for them -- and now extensively warranted -- at http://www.converter.com/
About Precision Industries
Precision Industries is located in Whiteville, Tennessee, east of Memphis, in an an area known for its large population of car enthusiasts. Precision Industries goes the extra mile to ensure our torque converters turn daily drivers into weekend hot rods and offers a one-time free stall change within the first 2 years of the 5 year warranty. Precision Industries was also the first aftermarket torque converter manufacturer to design, develop and manufacture multi disc torque converters. To learn more, visit http://www.converter.com/ or contact us at (800)649-7866.