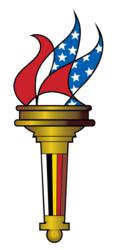 "Serfs Up America!"
Galena, IL. (PRWEB) October 08, 2012
Elect A New Congress, super pac for all Americans, in co-operation with the both the Tea Party and Occupy Wall Street organizations of Dubuque, Iowa, today announced their endorsement of the Petition found at the Elect A New Congress website at http://electanewcongress.com/petition/#.UHI7wpEY82Q .
The Petition, which guarantees Liberty as the basis of the federal government, demands that every member of Congress commit themselves to reclaiming all the constitutional powers of Congress as described in Article I, sec. 8 & 9 of the U.S. Constitution, and placing the execution of those powers wholly within the Public Forum.
The Petition becomes the litmus test for all candidates for Congress, which they must commit to in order to receive the vote of every American voter that demands the restoration of Liberty in the daily operation of federal government of the United States of America, and thereby guarantee the rule of the people over the government.
"The Tea Party and Occupy Wall Street theoretically represent the opposite ends of the political spectrum, but their objectives are the same," said Wm W. Fawell, of Elect A New Congress. "And the combined endorsement of both the Tea Party and Occupy Wall Street of Dubuque is a statement of leadership from both ends of the political spectrum that is indicative of all Americans yearning for Liberty and the restoration of America."
"We want our government to go back to the original intent of our Founding Fathers", was the general consensus of all the members of the Tea Party at the meeting. "Liberty is what we're all about," remarked Dubuque Tea Party co-founder, Michael Heeren, "and we want to help."
"Occupy Wall Street is committed to Congress taking back all its constitutional powers, the most important in our eyes, is for Congress to take back their control over the nations money, and its value thereof," emphasized Dubuque OWS moderator, Jacob "Lemonhead" Long. "It means the end of the Federal Reserve Bank, and we view that as a key step towards the restoration of Liberty in America. Still, we realize along with the Tea Party, that Liberty requires all the powers of Congress to be executed in the public forum."
"Elect A New Congress is proud and pleased to be affiliated with both the Dubuque Tea Party and Occupy Wall Street movements, which we believe not only represent Main Street America, but also Main Stream America," commented Fawell of Elect A New Congress, at http://www.electanewcongress.com.
"We can only suggest that not only Tea Party, Patriot Party, and Occupy Wall Street organizations nationwide take a look at the supporting facts of Liberty, but that all Americans take a good hard look at how Liberty can turn America around quickly, and for everyone, not just the most wealthy power brokers and the politicians they own."
"This is what is required for the restoration of America."
"We need everyone to ask their candidate for Congress to sign on to the Petition, and then sign up themselves and ask their friends, and then vote for the candidate who will support the Liberty of all Americans, not just the influential few," Fawell closed."
"Serfs Up America!"
# # #