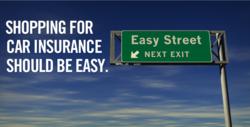 Automobile.com believes comparing rates from several different insurers is the most effective way to get the best policy at the lowest price.
(PRWEB) October 05, 2012
When choosing a vehicle, a consumer likely tries to weight a number of different factors. Some of the most important of these factors include the looks and stylishness of the car, compared to more practical factors such as cost and safety rating. Compact sports cars have long since been some of the most popular cars on the market for those who are looking to make a statement. More recently, practical compact models have made a splash in the market, for those wanting to mix sportiness with practicality. Although often less expensive in upfront cost than a larger vehicle, what is lesser known is how much will be spent in insurance costs for this popular car category.
The most recent survey by Automobile.com looked at six of the most popular compact car models, comparing average insurance costs among the group. The list included: Chevrolet Aveo, Toyota Yaris, Mitsubishi Lancer, Hyundai Accent, Nissan Versa and the Kia Rio. These models ranged from average annual insurance costs of just under $650 to upwards of $900. The driving factor behind these surprisingly expensive insurance rates was the fact that following an accident, these types of compact vehicles resulted in higher insurance payouts than other, larger model cars. The Hyundai Accent, Kia Rio, Toyota Yaris and Chevrolet Aveo models were named as some of the worst when it comes to personal injury and medical payouts while the Nissan Versa and Mitsubishi Lancer are deemed worse than average in every category, according to The Christian Science Monitor.
Unsurprisingly, when insurance rates on these models were looked at, the Lancer and Versa were some of the worst offenders when it came to high cost to insure. Further to compact practical models, high end sports car brands such as Ferrari have shown to have astronomical claims following an accident, thus as the cost of the frame and parts rises, so does the insurance rate charged to drivers.
So, how can drivers protect themselves from unknowingly purchasing a car with high insurance rates? Automobile.com Columnist Andrew Evans explains, "Our latest commissioned survey shows a wide range of costs associated with insuring smaller vehicles. Automobile.com believes comparing rates from several different insurers is the most effective way to get the best policy at the lowest price. We make it easy to compare policies by completing one simple, secure form."
ABOUT AUTOMOBILE.COM
Automobile.com works to provide prospective car insurance buyers the information they need to make a well-informed purchase. Through strong relationships with premier insurance companies across the United States, as well as a collection of insurance articles and resources, Automobile.com strives to give consumers the tools and information they need. For more information, visit http://www.automobile.com/research.html, follow @Automobilesite on Twitter or "like" the company on Facebook.
Disclaimer: This press release is for informational purposes only. The data, facts, figures, and estimations included in the press release were obtained from several public and private institutions in addition to consenting user responses through commissioned surveys. Automobile.com is in no way affiliated with any person or company heretofore mentioned and makes no warranty or guarantee of the authenticity, accuracy or permanence of the information presented in the press release.