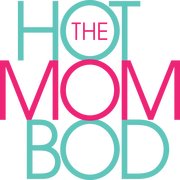 Leslie Lancaster Fitness has to supported moms every step of the way on their journey to becoming fit and healthy.
(PRWEB) October 14, 2012
Leslie Lancaster, Founder and CEO of Leslie Lancaster Fitness (LLF) and author of The Hot Mom Bod: From Flab to Fab, announces launch of her newest challenge to Facebook fans to super charge their diets. Two lucky winners will receive a free Sweaty Bands headband.
The Hot Mom Bod will kick off the fall season with a new Facebook challenge, daring fans to get creative in the kitchen. A list of super food ingredients will be provided and fans are free to use their imaginations and get cooking! The premise of the challenge is to incorporate super foods into their meal and post a picture with the recipe on The Hot Mom Bod fan page. Leslie will select two winners at the end of the challenge, who will receive a free Sweaty Band.
"I want this challenge to serve as a reminder to my fans that eating healthy and living a fit lifestyle is not a list of do's and don'ts," Leslie said, "it should be fun and rewarding!"
The official start date of the Super Food Challenge will be October 15, 2012; winners will be announced October 30, 2012. Fans can find all the details about the challenge on The Hot Mom Bod Blog or by visiting The Hot Mom Bod Facebook fan page.
Since 2010, Leslie Lancaster Fitness has to supported moms every step of the way on their journey to becoming fit and healthy. Mentoring moms around the world, LLF is on a mission to create strong women who live a healthy lifestyle for themselves, and their families. For more information about Leslie Lancaster Fitness, please visit http://www.leslielancasterfitness.com