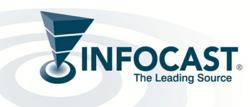 [10X Advanced Battery R&D] centers around the advancements in automotive battery technology in conjunction with the inevitable future of electric vehicles.
Woodland Hills, CA (PRWEB) October 09, 2012
Infocast, the leading producer of business intelligence and networking events in automotive and technology industries, has announced the 10X Avanced Battery R&D event. The meeting is set to take place on November 7, 2012 in Orange County, CA. The technology showcase centers around the advancements in automotive battery technology in conjunction with the inevitable future of electric vehicles.
Though Lithium Ion may be today's solution for hybrid and electric cars, recent news stories and ARPA-E's funding for battery controls show that the current platform still face very real challenges, which are holding back full EVs from mass markets. As a result, OEMs and suppliers are looking farther down the road to alternative electrochemistry as a means of overcoming the obstacles.
Breakthroughs – from zinc and lithium air, to solid-state, to ultracapacitors, new flow batteries (even Edison's original iron-nickel formula!) – are trumpeted weekly on top of continuous evolution in electrodes for current platforms. With impending regulations and various inevitable factors, market players are desperately reaching for that elusive "10X" performance threshold (whether in cost, density, power, lifecycle or overall value) at which the EV market could scale to mass adoption.
With developments taking place on so many fronts, knowing where to place investment bets, how to plan corporate strategies and focus lab initiatives can be daunting. And because energy storage has multiple performance parameters, it's not a "one winner" race – as different solutions can work for various different markets, or even open entirely new ones.
Now in its third chapter, 10X Advanced Battery R&D will provide the definitive showcase for advanced innovation in batteries for transportation. The event will be an essential tool for competitive analysis, designing new research and investment programs, as well as a prime networking opportunity for those with technology to license or funds to invest.
10X in November will be co-located with Infocast's inaugural California EV Market Forum, on November 7-8, 2012. Registered attendees will have ample opportunities to network over lunch and breaks with speakers and registrants of both events.
For more information or to register, please visit http://www.infocastinc.com/10xbattery12 or call 818-888-4444.
About Infocast
For over 25 years, Infocast has produced the highest quality events, tailored to the needs of the industries we serve. We intensively research the marketplace, pulling from an extensive network of experts to give you the information and connections to succeed.