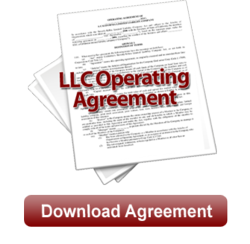 If the LLC is structured correctly, it can effectively give the owner 'double the asset protection of a corporation
Orem, UT (PRWEB) October 06, 2012
Lee Phillips announces that Free LLC Forms are now available on his website. Links are provided to all of the state websites to make it easy to form and file an LLC in any state. The website provides everything needed to set up a very basic, or a full featured LLC.
Mr. Phillips notes, "People often wonder if free LLC forms are a good thing. They know that they usually get what they pay for. On my blog, I discuss the advantages and disadvantages of free LLC forms. Of course we cannot go into the whole discussion here, but suffice it to say that there are free articles of organization on most state websites. These are great forms. In fact, they're the forms the states want everyone to use. But, every LLC also needs a strong operating agreement. Often people never write an operating agreement or they get a stripped down version that really doesn't protect them when they get sued or have a problem."
Operating agreements are the heart of the LLC and need to be carefully structured. Legalees offers free LLC forms, including a free operating agreement anyone can download and use. It is a great fit for those who know what they want and just need to move forward.
In order to be completely protected, the LLC operating agreement must be customized. The LLC Wizard provides the information to make the fill in the blank exercise easier. It has discussion and a few basic examples designed for those who want to be certain that they cover every base.
Mr. Phillips notes that, "If the LLC is structured correctly, it can effectively give the owner 'double the asset protection of a corporation.' That's a big deal. Company structures are traditionally set up to protect the officers, directors and owners from liabilities that may occur in the company.
Generally, company structures do not protect the company from any liabilities incurred personally by the officers, directors, and owners, which the LLC can do. However, to get the maximum protection, certain choices need be made in the operating agreement. The problem is most operating agreements are so superficial that the choices aren't even addressed, so the people get the default provisions offered under state law."
He continued, "In a large publicly traded corporation, the fact that one member gets into trouble and loses his or her stock is not really an issue, because one member generally has no real effect on the management and operation of the company. However, if only one man owns the company, the whole company can easily be 'lost' if that man 'gets into trouble.' This means that double asset protection is a big advantage of the LLC company structure over a corporate structure."
Mr. Phillips invites everyone who is interested in forming an LLC with double asset protection to visit his website.
His website not only includes links to the state websites, it also includes the other documents and discussions needed to help people know how to correctly structure an LLC operating agreement, make the proper tax elections, and get double asset protection.
Visit Legalees.com to learn more.