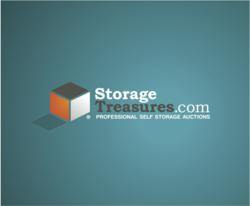 It's gratifying to see a very viable career path open up to people needing to take that next step...
Reno, Nevada (PRWEB) October 06, 2012
Earlier this week, America's fastest growing storage auction website, StorageTreasures.com, introduced a free educational video training series for auction hunters, pickers and garage sale resellers. The introduction of the educational series marks the first time in the history of reality TV that a show category itself has actually transitioned into a viable way to create jobs and small businesses. The combination of national exposure to storage auctions and tools like the StorageTreasures.com Insider Training Series makes getting into the auction industry easier than it has ever been. The educational series, which features several Storage Wars (A&E) cast members, a featured bidder on the History Channel's The Real Deal show, and other industry pros, lays out the steps interested viewers should take to get involved in the storage auction business, and to even establish a career or small business buying and selling. The company's free how-to educational series can be viewed by visiting their website at: http://pro.storagetreasures.com/pro-training/
"With involvement from Dan Dotson, Troy Howerton, known on television as "The Redneck Picker" and other storage auction pros, we've seen reality TV actually have a positive impact on this country and economy," said StorageTreasures.com President and Founder Lance Watkins. "It's gratifying to see a very viable career path open up to people needing to take that next step, and through reality shows like Storage Wars, American Pickers, Auction Hunters and Storage Hunters, we've opened the door for them to do just that. Reality TV has a bit of a checkered past, but in this instance, it has made a positive difference."
StorageTreasures.com is a free self-storage unit auctions locator and self-storage finder covering the US and Canada. StorageTreasures.com offers comprehensive storage auction schedules, site specific guidelines and educational resources for auction hunters and facility owners throughout the US and Canada. StorageTreasures.com is partnered with industry leaders to develop best practices that ensure storage auctions are conducted within the law and that facility owners, tenants, buyers, and auctioneers are protected. More information about StorageTreasures.com can be found at StorageTreasures.com or by calling 1.800.213.4183.