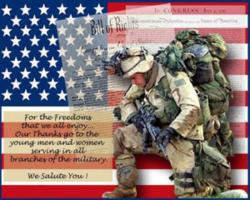 If there is one thing I would put on my Christmas list as a soldier, this would be it.
Bozeman, MT (PRWEB) October 06, 2012
The Garmin fenix has been voted the best military field and training watch for 2012 by the Heart Rate Watch Company.
"The on screen map navigation takes this GPS watch over the top," says Rusty Squire, President of the Heart Rate Watch Company. He adds, "With barometric altimeter, compass, rugged build and offering BackTrac with 1,000 way points its the ideal field watch for navigation."
"If there is one thing I would put on my Christmas list as a soldier, this would be it," says Squire, adding that, "The Suunto Ambit is the only other watch we would consider close for military use."
MUST HAVE ACCESSORIES
By adding an optional Garmin chest strap the fenix will provide heart rate data.
The Garmin Tempe temperature sensor clips to packs or shoes and provides accurate temperature data to help a soldier hydrate properly.
THE "GET LOST" TO HOME BASE TEST
Start from a car and walk into the most dense of forests, on no trail, for an hour and with no topographic reference points visible. That's pretty lost. Now hit Tracback and the fenix will take you right back to your car. It's amazing capabilities help insure you never get lost and never get left behind.
BOMBPROOF CONSTRUCTION
"Garmin fenix is one of the most rugged watches I have ever had on my wrist and I fully expect these to last 5 to 10 years, plus they make a good daily time piece", says Squire.
DISCOUNT FOR ALL US MILITARY
The Heart Rate Watch Company offers discounts to all men and women in uniform. Simply call 866-586-7129 to get the coupon code or e-mail us at support(at)heartratewatchcompany(dot)com.