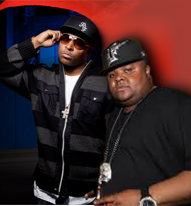 "It's artist like Snake IIz, that make artist like me still Rap" - Billy Danz (M.O.P)
NY, NY (PRWEB) October 08, 2012
The song , Damn, is a Hip-Hop adventure; showcasing wordplay intertwined with a catchy hook and high caliber lyrics. Recently Rich Nice's A&R Room selected Damn to be involved in a remix competition on the Sway in the Morning show (Sirius XM). "It's a good look to have my track being remixed in the A&R Room"- Snake IIz. In the first week of radio airplay, Damn has received almost to 1000's spins on multiple stations across the United States.
The first single, I'm Comin', was spun on several radio stations across the U.S, Canada, and Europe. The music video for I'm Comin' has reached over 100,000 views on YouTube, and received lots of positive feedback. It also landed in the top 10 on several college radio charts. Snake's currently taking his music career to greater heights through Regulator Records by releasing songs on various radio stations including hot 97 and power 105 New York. His new release, "Damn", has charted on the top 100 of the (DRT) National Airplay Charts Top 200 at #71, as well as #10 on the (DRT) National Airplay Independent Top 40.
His new mixtape "Road to the Rapture" produced by "LiL' Fame(M.O.P) and Jazimoto gives fans a small taste of what to expect from the debut album titled "The Rapture". The album will be coming soon on Regulator Records.
"It's been a minute since I dropped a new single. I'm glad my label chose Damn as my next record. Fred and I caught the hook on this one. I'll be coming out with another music video real soon. So buckle your seat belts, and keep your eyes out on The Road to the Rapture "- Snake IIz