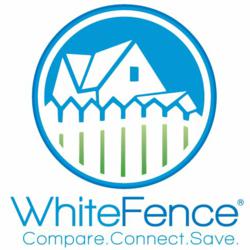 (PRWEB) October 07, 2012
ELECTRICITY
Extremes:
1. Highest bill: Houston, TX at $196.46
2. Lowest bill: San Diego, CA at $36.13
3. Largest Month over Month (MOM) increase: Los Angeles, CA, from $42.39 to $57.13
4. Largest MOM decrease: Atlanta, GA, from $140.45 to $76.56
The summer season for many providers ends in September, but for some the winter season actually begins in September instead of October. Providers often have different rate schedules for summer and winter rates. As a result September sometimes consumers will see a rate increase or decrease that seems unexpected based on their usage, and this seasonal rate change is often the culprit.
Houston, TX had the highest bill in September based on an average of rates from several providers, at $196.46. Houston's usage did decrease, but an increase in the monthly fee assessed by one of the providers kept the average bill fairly steady next to August, while in other cities decreasing usage caused monthly bills to drop. The largest month over month increase was in Los Angeles, increasing by $14.95 and bringing it to $57.13. This change is not due to an increase in usage or rates- this month an update in the calculations we use to determine the monthly bill for one of the Los Angeles providers was implemented. This is a good example of why understanding how electricity bills are calculated can be tough for consumers. There are a large number of calculations used to determine monthly bills that are based off of values published by providers, and these values can change without notice. In this case, the updated value is used to determine baseline usage, and therefore how much energy is charged at baseline rates versus rates for usage in excess of the baseline. This increase was unlikely to be reflected in Los Angeles consumers' monthly bills, and in fact consumers were unlikely to see a large change in their September bills compared to August.
Also as a result of this update, San Diego, CA is reported as having the lowest bill this month at $36.13 instead of Los Angeles, which had the lowest bill in August, even though usage for both cities was very similar and rates did not change for either city. The largest month over month decrease was in Atlanta, GA, from $140.45 to $76.56, which is not fully explained by a drastic decrease in usage. Though rates for baseline usage did not change significantly compared to September, Georgia Power has switched to a rate schedule with rates for usage over the baseline at half of what they were in August. This price reduction for usage over the baseline is the primary reason for the significant drop in the monthly bill; one that consumers likely saw reflected in their own bills.
NATURAL GAS
Extremes:
1. Highest bill: New York, NY, at $37.17
2. Lowest bill: Boston, MA at $8.95
3. Largest MOM increase: Denver, CO, from $17.92 to $20.85
4. Smallest MOM increase: Dallas, TX, from $17.36 to $17.38
Natural gas light up season has begun, and all of the cities in the index saw a monthly bill increase in September, though none increased by more than $3.
The average bill for Denver, CO saw the largest MOM increase, up by $2.93. This increase is primarily due to a slight increase in usage as cooler weather has begun to set in. New York, NY maintained its record for having the highest bill, calculated using rate info from National Grid. NYC consistently has relatively high usage compared to other cities, and accordingly has seen the highest bills.
Since all cities saw an increase in usage, the "largest MOM decrease" is reported as the smallest increase, claimed by Dallas, TX, where the monthly bill essentially remained stable, from $17.36 to $17.38. Boston, MA, served by NSTAR, had the lowest bill. This continues a long streak for Boston- rates have not changed, and usage has remained low.
ABOUT WHITEFENCE
WhiteFence is a free service that helps homeowners and renters compare, connect and save money on phone, internet, television, electricity, natural gas, and other home services. By simply entering a street address onto the secure site, people looking to save money or start new service can find the most comprehensive list of plans available for their specific address from over 300 nationally recognized partners. As a trusted home service shopping source for 20 million people annually, WhiteFence makes it easy to establish service directly on the site in a few simple steps. WhiteFence is an Internet Capital Group partner company. WhiteFence is headquartered in Houston, Texas. For more information, please visit WhiteFence.com or view the index data at WhiteFenceIndex.com.