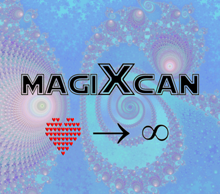 This can lead to faster-running and more energy-efficient computers, in direct proportion to the number of cores available
Kenmore, WA (PRWEB) October 09, 2012
Aros Magic announced the release of its magiXcan™ parallel processing technology, which enables the fastest and most energy-efficient way of consuming digital media ever conceived.
"I invented magiXcan because photos taken on a typical digital camera were taking a long time to load, even on a high-end quad-core computer. It was quite frustrating. So I took on, and solved, the hitherto intractable problem of decoding images really fast by making use of all the cores in a modern CPU," said Arun Sagar, founder of Aros Magic. "Having done that, I realized that the same techniques can be used to speed up most digital media decoding tasks that we do on our computers. This can lead to faster-running and more energy-efficient computers, in direct proportion to the number of cores available."
The free Aros Magic Viewer 3.0 beta (for Windows) showcases the application of the patent-pending magiXcan technology to the fast processing of images in the JPEG format—the most widely-used file-format for photographs by far—as magiXcan's first licensee, and is available for immediate download from http://www.arosmagic.com/Viewer. Besides its high speed, Aros Magic Viewer 3.0 has many other useful features as well, including direct connectivity to many online services. This enables quick and convenient access to a wide variety of photo-enabled websites like Google image search, Facebook/Twitter multi-file updates, etc.
To extend the scope of magiXcan so that it can cover a wide variety media formats and operating systems—thereby fulfilling the technology's potential for creating much faster and more energy-efficient computers—Aros Magic is also running a crowdfunding campaign on Indiegogo entitled "magiXcan: Imagine computers 10X faster. 100X? More!" Visit http://www.indiegogo.com/magiXcan for more details about magiXcan and its development plans.
Founded in 1996, Aros Magic offers a range of fast, beautiful, and fun software driven by the desire to build magical technologies that will make their users extremely happy. ♥ → ∞. This software is available on http://www.arosmagic.com.