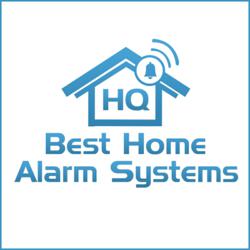 BestHomeAlarmSystemsHQ provides in-depth reviews that consumers want...
New York, NY (PRWEB) October 06, 2012
BestHomeAlarmSystemsHQ.com, the national home security review site, is teaching consumers the important aspects to consider before purchasing a home security system. The national review site provides in-depth information on the top home security companies with monitoring services. Their annual reviews result in ranking home security companies based on their customer service, monitoring plans, pricing and equipment.
According to BestHomeAlarmSystemsHQ.com consumers have three major items in mind when in the market for a home security system. The first key aspect is the home security company's reliability for both monitoring services and equipment. When there is a break-in or an environmental hazard the equipment needs to work and the response time should be quick. The second factor is price. Home security packages with low up-front costs and a reasonable monthly fee are the most popular. Lastly, technology and mobility play a big factor. The ability to control the system with your iPhone, iPad or Android device is a big convenience factor that makes it easier to incorporate to someone's lifestyle.
2012 HOME SECURITY RANKINGS
1st Place - FrontPoint Security
FrontPoint Security earned both the first place award as well as an Excellence Award for Outstanding Customer Service. FrontPoint Security offers 100% cellular monitoring with their wireless home security systems. They carry an excellent Better Business Bureau rating and have an overwhelming amount of positive customer reviews.
To learn more read the full FrontPoint Security review.
2nd Place – Protect America
Protect America came in a strong second place and they earned an Excellence Award for Value and Affordability. Protect America offers multiple home security equipment packages with no up-front cost. Each of their wireless home security packages can be customized along with the monitoring technology used. Protect America has been in business for over 20 years and carries an excellent Better Business Bureau rating.
To learn more read the full Protect America review.
3rd Place – ADT
ADT earned a third place spot in the 2012 home security rankings. ADT has a large customer base and a network of professional installers. BestHomeAlarmSystemsHQ.com placed them among the top home security companies for their excellent equipment, customer service and professional installation network.
To learn more read the full ADT review.
About BestHomeAlarmSystemsHQ.com
BestHomeAlarmSystemsHQ.com is dedicated to providing independent reviews of home security companies. Their goal is to provide consumers with all the information they need to purchase the best home security system for their family. Each year the national review site conducts a thorough review and ranking.