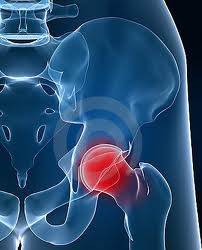 alleging that her Wright Profemur Hip Replacement popped out of its socket and caused further damage to her leg
San Diego, CA (PRWEB) October 12, 2012
The media spotlight is often a double-edged sword. No one knows this better than people who suffer from Wright Hip Implant adverse events. And yet, gossip and rumor-mongering aside, the real story here is being overlooked according to Sean Burke of AttorneyOne.
On October 2nd, 2012 the US Judicial Panel on MultiDistrict Litigation ordered that all Biomet Magnum hip replacement lawsuits filed in the federal court system will be transferred to the Northern District of Indiana for coordinated pretrial proceedings. They will be part of the MDL No. 2391. Plaintiffs' motion encompasses eight actions pending in six districts.
Another hip implant manufacturer, Wright Medical Technology, is the defendant in the lawsuit that was filed on April 2nd, 2012, by a Madison County woman, Mary Bond (Madison County Circuit Court, case no. 12-L-410) alleging that her Wright Profemur Hip Replacement popped out of its socket and caused further damage to her leg. On August 7th, 2012 the Wall Street Journal reported that Wright Medical received US Attorney's subpoena seeking documents on its Profemur line of hip replacement implants.
AttorneyOne.com, a recognized authority on law, can provide helpful advice and simple solutions including how to get in contact with legal counsel so that, in case of severe adverse events from Wright Profemur Hip Replacement, someone can easily and inexpensively deal with it. As Mr. Burke, director of Media Relations for AttorneyOne.com, added, "What all this information really illustrates is that alleged threat from Wright Profemur Hip Replacement remains. For that reason, our focus should squarely fall on getting the word out and assisting people in finding the right legal assistance."
On July 6th, 2012 the US FDA informed about Stryker Orthopedics recall of its Rejuvenate and ABG II modular-neck stems mentioning potential risks associated with fretting and corrosion at the modular neck junction.
AttorneyOne.com has further information on Wright Profemur Hip Replacement lawsuits including how to get in contact with legal counsel.
Headquartered in San Diego, CA Attorney One was founded in 2004 and is not a law firm. They offer a nationwide legal service which helps consumers find the best representation for their legal needs. You can learn more about Attorney One at our website http://www.attorneyone.com. You can also find us on Facebook at http://www.facebook.com/AttorneyOne. Checkout earlier news from us at http://www.prweb.com/releases/2012/10/prweb9958875.htm.