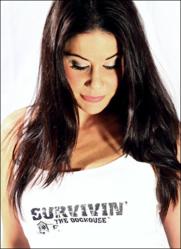 Until now if someone wanted to gift a man on his final night of bachelor freedom, all you could do was shower him in sex slave kits and pocket sex toys.
Willow Grove Pennsylvania (PRWEB) October 08, 2012
Survivin' The Doghouse states that according to etiquette, giving a man a bachelor party gift is acceptable as long as it follows the "gag" gift rule. "In order to be male oriented and funny, most people expect bachelor party gifts to follow an adult theme" said Noel Wilkins partner and owner. With the Company's introduction of The Official Doghouse Survival Kit for Men and other "in the doghouse" family friendly men's gifts, moms, dads, and in-laws can now partake in the sharing of this celebratory event without the embarrassment of R rated gifts. "Our kits provide the same humorous impact and punch without the R rating, making it a great men's wedding gift as well" states Earl Mccall also partner and owner.
The Company's Official Doghouse Survival Kit for Men is designed to challenge the billion dollar adult gag gift market. The S.O.L. Extreme Doghouse Survival Kit and it's smaller version, the Cold Shoulder Doghouse Survival Kit accomplishes this with male oriented packaging and numorous G-rated products relating to a man being "in the Doghouse". Also unique to the mens gag gift market, the enclosed Doghouse Survival Guide For Men, is designed to be shared by both men and women. Using funny real life scenarios, the guide explores relationship problems that frequently cause men to end up "in the doghouse".
Survivin' The Doghouse LLC founded on March 13, 2012 by Noel and Earl, creates unique men's gifts designed around men being "in the doghouse" The companys products, are all about poking fun, as well as offering sound advice on the many relationship problems that land a man "in the doghouse". The company believes that while there is humor associated with The Official Doghouse Survival Kit for Men, relationships also have a serious side. Survivin' The Doghouse demonstrated their commitment to creating and preserving healthy relationships by donating a percentage of sales to the National Coalition Against Domestic Violence.
To find out more about the company and its unique new products, visit http://www.survivinthedoghouse.com, or 'like' them on their http://www.facebook.com/survivinthedoghouse