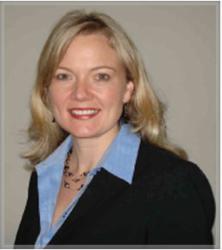 Since the worker has an office that is used regularly, the home office will not be deductible.
Colorado Springs, CO (PRWEB) October 08, 2012
The United States Census Bureau recently released its findings for 2010 home-based workers. While the increase is modest from 7% in 1997 to 9.5% in 2010, there are some interesting highlights. About 1 in 4 people who worked from home were in management, business and financial occupations. Computer, engineering and science industries saw the largest increase from 2000 to 2010 (nearly 69%). Boulder, Colorado has the highest percentage of home-based workers with 10.9%.
Dissecting the 2010 survey reveals that 2.8% or 4.0 million workers were considered mixed workers while 6.6% or 9.3 million were home workers. Mixed workers work from home at least 1 full day per week, while home workers exclusively work from home. The mixed worker is what alarms the IRS when considering the home office deduction.
If taxpayer uses part of his or her home for business, he or she may be able to deduct expenses for the business use of the home, but there are some rules according to IRS Publication 587. To qualify the taxpayer must use part of his or her home exclusively and regularly as the principal place of business.
A taxpayer does not have to meet the exclusive use test if he or she uses part of the home for the storage of inventory or product samples, or uses part of the home as a daycare facility.
A common scenario is a taxpayer who has a regular office at his or her employer's location, yet also works 2-3 days per week from home. Since the worker has an office that is used regularly, the home office will not be deductible. A home office will only qualify as a principal place of business if it is used exclusively and regularly for administrative activities and the taxpayer has no other fixed location where he or she conducts substantial administrative activities.
Another scenario can develop - if a taxpayer works predominantly from his or her home office yet has another location where he or she occasionally works, the deduction may still be allowed. Specifically if the taxpayer is not conducting any substantial administrative activities at the non-home location, the home office will qualify.
The Watson CPA Group is a progressive tax consultation and preparation firm embracing internet technology to interface with clients. Utilizing a secure Client Portal to exchange financial information, tax documents and tax returns saves valuable time and resources.
The Watson CPA Group has been preparing tax returns since 1997 from their offices in Colorado Springs and specializes in LLCs, small businesses, pilots and flight attendants, rental property owners and expatriate tax clients.
For more information visit http://www.watsoncpagroup.com.