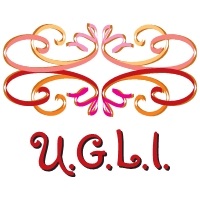 "…I like where you're taking women," stated Maxwell Billieon, CEO of The Billieon Group (TBG) and famed author of "Death of the Cheating Man. "Keep up the great work."
Fairbanks, AK (PRWEB) October 08, 2012
What would you do with an extra $300 in your pocket? Would you go on a Shopping Spree? Purchase a new iPhone 5 that was just released September 21st starting at $199 (with a 2 yr contract)? Or maybe just stash it away to save for a rainy day?
"When I say that I am looking to reward the World's U.G.L.I.-est woman, I do not mean as not being aesthetically pleasing to the eye," stated Renee Summers, creator of the inspiring blog. "U.G.L.I. is an acronym for Unique, Gifted, Loveable, and Intelligent. This is what my blog is all about."
"I created this site for women. I want to inspire and motivate them to start loving themselves, express themselves, to take better care of themselves, to celebrate who they are, and to help them stop settling for less than what they truly deserve. I created this site to help set them free!"
"For this contest, I am looking for one who is the epitome of a U.G.L.I. woman," said Renee. "They can be Naturally U.G.L.I. (have natural hair), P.H.A.T. & U.G.L.I. (be physically fit, weight loss transformation), Fashionably U.G.L.I. (fashionistas, designers), Beautifully U.G.L.I. (makeup artists, models, hair stylists), Artistically U.G.L.I. (singers, poets, painters, etc.), or Super U.G.L.I. (stay at home moms, teachers, military, etc.). It doesn't matter what type of U.G.L.I. you are, you will always be welcome here."
Visit http://www.iamugli.com for the complete submission guidelines and to enter the contest for the chance to win the $300 VISA Gift Card.