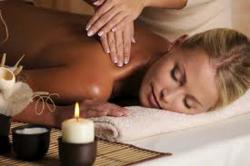 (PRWEB) October 08, 2012
Since its inception chiropractic medicine has always been a holistic approach to providing care to those with a variety of neuromusculoskeletal disorders. The more inclusive the practice, the better. As a guiding principle, this places the impetus on individual chiropractic clinics to incorporate as many different types of therapy as possible in an effort to provide genuinely holistic or integrative care to their patients.
This is a valuable idea, and certainly works well as an ideal, but in practice it can be difficult. Trying to get other quality medical professionals to join your clinic is not always simple, and the process is complicated. Still, the best chiropractic clinics maintain this goal, and eventually achieve it. In the case of Irwin Chiropractic they are much closer to providing an inclusive panel of therapies to their patients with their recent incorporation of massage therapy.
Massage therapy is a naturally complementary therapy to chiropractic treatments, and many who suffer from neck and back injuries benefit from the soothing and relaxing properties of massage. Because this is a method that works so well for so many, Irwin felt it was imperative to bring in a massage therapy practitioner to their clinic. But the problem was always finding the right person for the job.
There are many massage therapists throughout the city and not all of them were what the Calgary chiropractors at Irwin were looking for. They wanted to find someone whose individual approach and personal philosophy was in alignment with their own. This took some time and searching but after a while they discovered Vera Cheng, a young Calgary native who was originally motivated to begin practicing massage when she discovered how helpful it was in her own life.
Vera's passion for massage therapy was elevated to new heights as she began to study the human body and understand its innate capacity to heal itself. The profession evolved into a lifestyle as she began to understand the ways she could naturally catalyze movement, growth and healing in others with individualized massage therapy sessions. Everything that Vera does for her patients is entirely contingent on their specific needs and preferences.
This partnership may be young but it promises big things for both Vera and this Calgary chiropractic clinic. This is not just a chance to offer a prospective patient more value, it's an opportunity to present a catalogue of remedies and therapies that could have a genuine impact on someone looking to recover from a persistent injury that just won't go away.
At root, that's what Irwin Chiropractic is looking to do, and that's why they're so proud to announce this new facet of their business. Of course, they'll still be offering the same quality chiropractic treatments that they have become known for in the past. In the future, they are looking to expand their offerings even further.