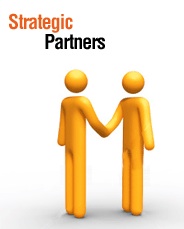 IPA believes that real career significance begins when words are put into action.
Tampa, FL (PRWEB) October 08, 2012
Independent Producers of America, LLC (IPA) and its "Good News Crew" announced its partnerships with several industry leaders. IPA has had a long-standing relationship and strategic business partnership with the Zig Ziglar Organization. Founded by the renowned Zig Ziglar, the Ziglar Company has been providing legendary motivation and performance training since 1970. The IPA Family tenaciously aligns with Ziglar's belief that "you can have everything in life you want if you will just help enough other people get what they want." IPA believes that real career significance begins when words are put into action.
In more recent months IPA has connected with the following individuals or organizations:
America's Business Benefit Association (ABBA) is a national not-for-profit association that provides individuals working at small businesses, the self-employed and their families group buying power on a number of different consumer, business, travel, and health-related benefits and services. For more information you may visit http://www.abbaplans.com.
National Ethics Association (NEA) is an organization that provides services similar to the Better Business Bureau (BBB). However, NEB has an extensive nationwide background check process designed specifically for professionals. Many of the IPA advisors and leaders have obtained a membership with the NEA providing added credibility to their representation. For more information you may visit http://www.ethics.net.
Effective Presentations is one of the premier providers of motivational and inspirational keynote speakers and public speaking presentation training workshops in America. They specialize in keynote speaking, extreme video marketing, and professional services of executive coaching, presentation skills training, copywriting & editing, and one-on-one coaching for individuals and professionals. Owner Michael Fruciano comments, "We are passionate about revolutionizing the culture of communications in today's marketplace and drawing out the best in people." He goes on to say, "Our programs and services maximize each client's ability to achieve a dominant market presence and skill set so they never again walk away leaving money or opportunity behind!" For more information or to inquire about upcoming classes or keynote speaking visit http://www.effectivepresentations.com.
Lori Davila, named by WE Magazine as a top woman blogger to watch for, is an author and top U.S. career and success expert. She brings results-oriented, practical, and spiritual approach to supercharge career transitions and income through her resume writing, books, e-programs, speeches, success group and individual coaching, workshops and retreats. She helps people with out-of-the-box strategies that attract loads of exciting career opportunities in any economy and is a certified leader in Laughter Yoga. For more information you may visit her website at http://www.loridavila.com.
Due to IPA's culture, continuous growth, state of the art technology and market expansions, they are currently accepting both Regional and Area Leadership application inquiries for existing and new markets. For more information about Independent Producers of America and the companies it represents, visit http://www.ipafamily.com.
About Independent Producers of America, LLC (IPA)
Independent Producers of America is a national marketing organization that distributes major medical insurance plans and other health insurance plans and consumer benefit membership programs across the nation. IPA's trained professional sales associates, referred to as the "IPA Family," provides information and a product portfolio that can meet the needs of most small business owners and self-employed individuals and families. Headquartered in Tampa, FL. IPA is accredited and has an excellent reputation with the Better Business Bureau (bbb.org) and is a member company of The IHC Group,
We encourage you to visit us on the following social media sites:
Facebook: Simply search Independent Producers of America, LLC (IPA), IPA Family, and IPA Wisdom.
YouTube: TheIPAFamily and IPAWisdom
Twitter: Subscribe to us @IPA_Family and @IPAWisdom