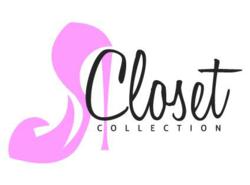 Hollywood, CA (PRWEB) October 08, 2012
TRU Hollywood Nightclub, located at 1600 N. Argyle Street, Los Angeles, CA 90028, will be thriving with the costumed "who's who" of Hollywood for F69K.Me's first annual Masquerade Ball. At midnight, the Closet Collection will unveil the "Carrie B" to the public as the most expensive adult toy in the world. This opulent pleasure item features a two-carat diamond bezel set into white gold and a one-carat princess cut stone at the massaging tip. Valued at $10,000 and knowing "diamonds are a girl's best friend", this is the ultimate luxury adult toy.
Like the importance of a woman to her shoe collection, each model in the Closet Collection embraces both form and function while taking on couture aesthetics. Pairing distinctive, designer style with high-end performance, each unique pleasure massager takes on a trend of its own. Waterproof and packaged discretely, consumers can look forward to new colors, stylized patterns, and characteristics with each season, all while enhancing intimacy. One of the most celebrated foreplay and personal sex toys ever invented, women will want to collect them all…and so will their significant others!
There's a model for every personality with names such as "Emily" Big G Spot, "Donatella" Jelly G, Dulce Bunny, Stellah, "Jimmee" Lightning Rod, "Christine" Soul, and "Roberta" pleaser. Made with silky-smooth, FDA-approved, body-safe silicone, the Closet Collection toys are waterproof, odorless, without stickiness, and run on AA and AAA batteries. Other traits include LED lighting, an 8-meter remote range, 6-12 powerful vibration patterns, and 6 plus customized speed choices per leisure unit.
Standard pricing for the Closet Collection ranges from $60.00 to $100.00 per unit. F69K.Me (http://www.F69K.me), a trendsetting leader in the adult toy industry, is the exclusive online carrier for "The Closet Collection" and "Carrie B".
For photos, public relations, press and media credentials, or more information on the Closet Collection or the "Carrie B", please contact Ombre' Entertainment Group.