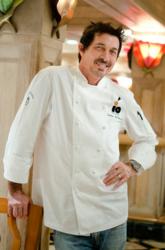 Cooking Hawaiian Style is about so much more than food. It's about inviting Ohana to share our table, extending grace, and serving others. It's about celebrating friends, family and blessings.
Honolulu, HI (PRWEB) October 11, 2012
In celebration of its belated one year anniversary, CookingHawaiianStyle.com has undergone a drastic transformation. You would expect the crew at CHS, a site that celebrates the richness of Hawaii's culinary culture to celebrate with some ono grindz. But according to Frank Abraham, Site Owner, "We celebrated with a complete website re-design. It's the gift that keeps on giving!" The new design will enable visitors to quickly navigate the site and to do what it was originally intended: to make it easy to share recipes with family and friends. Integrating the latest social media and sharing technology available is helping take Cooking Hawaiian Style worldwide.
In its first year, the site has already attained a global reach of over 1 million fans on Facebook and continues to grow at a rapid pace. To do this, the site has managed to enlist the assistance of many industry pros who share the same aloha and spirit of sharing such as Chai Chaowarasee, Hawaiian Airlines Executive Chef and restaurant owner, Tish Boyle, Author and Editor of Dessert Professional Magazine and Chef James McDonald, one of Maui's pioneers of the farm-to-table movement. James is the Chef/Owner of Lahaina's Pacific'O, I'o, and the gourmet beachside luau Feast at Lele. He also owns the organic O'o Farm in Kula and 'Aina, the gourmet market at Honua Kai Resort.
In addition, CHS has appointed Rob Gustavson to spearhead community involvement as Director of Community Development. When not in the kitchen, he enjoys meeting people who have a real interest in food and sharing their passion. Good food is a global thing and he finds that there is always something new and amazing around the next corner.
So when asked "what's next for Cooking Hawaiian Style?" Abraham replies, "We have a lot in store in the coming year including a series of wiki cooking videos."