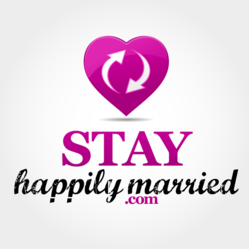 If you have high expectations... then all that can happen is your spouse can either meet the expectations or fail."
Charlotte, North Carolina (PRWEB) October 09, 2012
Lots of couples seem to "get it right," like they've got some kind of instruction manual—but what's their secret? South Carolina marriage counselor Dr. Tina Lepage says that through years of practicing therapy, she's uncovered ten simple—and humorous—secrets to having a happy and lasting marriage.
Lepage discussed her findings during an exclusive interview with Charlotte divorce lawyer Lee Rosen in a StayHappilyMarried.com podcast, which included learning the art of thinking before speaking and taking time-outs to regain perspective during arguments.
Couples should avoid using the bathroom in front of one another and stop treating each other like same-sex friends to improve their overall happiness, according to Lepage, because these are some of the most common complaints marriage therapists have to help couples work through. Additionally, having low expectations can make for an extremely happy marriage and keep people out of divorce court.
"The point is, if you have high expectations… then all that can happen is your spouse can either meet the expectations or fail. And that's really a bummer because it feels good to both parties when somebody else exceeds expectations," says Lepage.
The birth of children also often correlates with dips in marital happiness, according to Lepage, who says marriages without children tend to be happier.
"People will report that the least happy time in their marriage was after the birth of their first child; then things get a little better… they don't really recover back to what they would consider being truly happy until their children move out of the house," says Lepage.
StayHappilyMarried.com's weekly podcasts feature national and local professionals who discuss the latest challenges and issues faced by couples all over the world, including "A Special Love for Special Needs: Staying Strong in the Face of Autism" and "Fact or Fiction? Top 5 Marriage Myths Revealed."
About Rosen Law Firm
Rosen Law Firm's professional reputation was built on using innovative approaches to divorce and family relationships, cutting-edge technology and a sense of connection with their clients. With offices in Raleigh, Charlotte and Chapel Hill, Rosen Law Firm provides legal representation for people who need help with custody disputes, separation agreements, property distribution, alimony, and domestic violence relief.