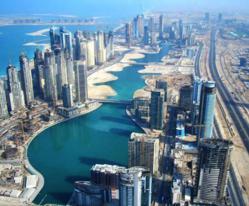 (PRWEB) October 21, 2012
A new era of economic transition is happening in UAE characterized by boom in Foreign Direct Investments and continuous reforming of government regulations related to foreign investments. Public-private partnerships are gradually replacing the roles traditionally held by government in infrastructure development. Housing, tourist, industrial and commercial facilities, education and healthcare amenities, transportation, utilities, communications, ports and airports are undergoing massive redevelopment, radically altering the urban environment in the UAE.
Socprollect Business Consultants has entered into the venture of providing advices and assistance to investors in setting up their business in United Arab Emirates (UAE). Foreign investors come to UAE with less knowledge on the business culture, infrastructure, scope and laws in UAE. They can establish their business presence with ease if professionally advised and assisted by experienced business consultants. This demand from investors led a few entrepreneurs to think on starting a business that helped in setting up businesses in UAE. Socprollect Business Consultants were the maturation of ideas of these entrepreneurs.
Socprollect has a solution to all types of businesses according to the investor's requirements. Projects of varied nature, big and small, are undertaken and carried out with professional efficiency.
Socprollect Business Consultants explains in their website the following as the three options of setting up a business in UAE.
(1) UAE Companies - Such companies register business with the Department of Economic Development of the particular Emirate of UAE (Abu Dhabi, Dubai, Sharjah, Ras Al Khaimah). This option is chosen by investors who expect substantial volume of business inside UAE
(2) UAE Free Zone Companies - Such companies register business with Free Zones in particular Emirate of UAE (Abu Dhabi, Dubai, Sharjah, Ajman, Umm Al Quwain, Ras Al Khaimah, Fujairah). This option is chosen by investors who plan their major business transactions outside UAE
(3) UAE Offshore Companies - Such companies register business with UAE offshore Jurisdictions (Jebel Ali Offshore (JAFZA, Dubai), Ras Al Khaimah Offshore (RAKIA, Ras Al Khaimah). This option is the cheapest and opted by business entities that have no business at all inside UAE"
Socprollect does not stop with assisting investors in just setting up their business in UAE. They keep contact with their clients throughout by offering their services in (1) Accounting and (2) Web Designing.
Story of Socprollect
Four well experienced professionals who had in depth knowledge on procedures of business set up in UAE and the related laws contemplated on forming a company to offer professional advices, especially to foreign investors, on establishing business presence in UAE. The ideas of these professionals resulted in a firm with responsible missions of serving client as well as the society.
The company within a year of its establishment secured a clientele of more than 200 clients who have registered their businesses in UAE.
"All investors look for business advisors with whom they can build and maintain a rapport with ease. We step in at this point because, as Business Advisers, we deeply care for rapport with our clients though we strive for perfection and are very straightforward in providing the right advices to our clients. We feel we should not be in this business if we are not so" said Jinto Aipe, Corporate Department Manager at Socprollect Business Consultants.
Socprollect holds the following core values in high regard
Aggressive Learning Attitude – Socprollect is aggressive in learning what is happening in client's industries. Socprollect is insistent that none of their clients fall behind in the race for progress.
Open client communication channels – open to all types of suggestions from clients never classifying it as big or small, relevant or irrelevant.
Office environment – atmosphere excites clients to open their minds like in a homely environment
Employee Welfare – Socprollect takes care to ensure their employees have a perfect balance in their work and personal life making them productive to their full potential.
Socprollect Business Consultants
Dubai, UAE
http://www.socprollect-mea.com/