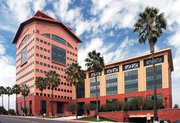 With Shaft Medical San Diego's new NeoGraft LTS Cold Laser Acne System, you can eliminate the bacteria that cause acne.
La Jolla, CA (PRWEB) October 08, 2012
Masks should only be used for Halloween or Mardi Gras!
With Shaft Medical San Diego's new NeoGraft LTS Cold Laser Acne System, you can now reveal smooth clear skin behind that unwanted acne mask.
Now there is a new and effective option for acne treatment La Jolla and San Diego.
Dealing with acne can be a frustrating experience. More than 85% of Americans suffer from acne at some point in their lives. About 50% of adult women and 25% adult men experience acne breakouts and may have to endure symptoms for decades if not treated.
Traditional acne treatments such as "special acne" creams and face wash products have side effects including skin irritation, redness, and peeling and can be extremely harsh to those with sensitive skin. Areas such as the back can be very hard to reach. Oral antibiotic treatments can be upsetting to the stomach and may only work for a limited period of time. Shaft Medical's NeoGraft LTS acne treatment San Diego and La Jolla has no side effects and can be safely used for all skin types.
Acne is caused when oil produced by the sebaceous glands in the skin is trapped in pores. The bacteria responsible for acne, Propionibacterium acnes (P acnes), thrive in this trapped oil. The pores become inflamed and turn into comedones (pimples). The revolutionary new NeoGraft LTS Cold Laser Acne System San Diego and La Jolla works by killing the P acnes bacteria and helps restore the healthy and natural appearance of your skin in as few as several weeks.
The NeoGraft LTS acne "cold Laser" is a professional skin treatment that uses UV-free light energy to improve the appearance of acne prone skin.
NeoGraft LTS acne treatment has been shown to be safe and effective in treating active acne as well as other sebaceous glands that are not yet producing acne at the time. Each treatment takes approximately 25 minutes, for about 6-8 sessions, once or twice per week with additional sessions for those with highly active breakouts.
There is no recovery time, additional skin protection is not necessary, creams and make-up may be applied immediately. Existing acne lesions will resolve, pore size will be reduced, and skin tone will improve. New acne flare-ups might occur as part of the skins healing process to unclog pores and expel dead bacteria and debris.
When used with good skin care, the results of NeoGraft LTS can last for over a year.
The NeoGraft LTS system, available exclusively at Shaft Medical San Diego, can also be used to promote hair regrowth and skin rejuvenation in addition to the eliminating the bacteria that causes acne.
About Shaft Medical San Diego
Shaft Medical San Diego specializes in the very latest advanced aesthetic medicine procedures.
As San Diego's leading provider of Automated FUE Hair Transplantation, the practice offers NeoGraft "No Linear Scar" Hair and Eyebrow Restoration, MiXto SX Micro Fractional Skin Resurfacing Laser for acne scars and skin rejuvenation, PureLight Cellulite Heliotherapy, Alma Accent XL Radio Frequency Laser for skin tightening, QuadraSculpt Liposuction Body Contouring Surgery, Prolite IPL Laser for hair removal and facial rejuvenation, Laviv Personal Skin Cell Cloning Therapy and NeoGraft LTS Cold Laser for acne and enhanced hair growth, as well as Botox, Dysport, Juvéderm, Radiesse, Latisse for eyelash growth, and varicose vein and spider vein treatment. Shaft Medical's modern and highly discrete La Jolla office serves clients throughout Southern California including San Diego, Orange, Riverside and Los Angeles counties, and the Palm Springs area.
For more information about NeoGraft LTS Cold Laser Acne System San Diego and La Jolla, please see the Company's website at http://www.shaftsandiego.com.