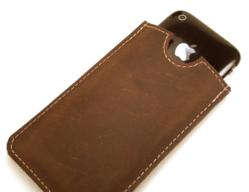 "We know the demand will be high and that we will have to work to meet that with good stock. Staying ahead of things is what makes http://www.dufflebagstore.com exceptional," expl
Cleveland, ohio (PRWEB) October 07, 2012
Shortly after the release of the new iPhone 5 to the public, the http://www.dufflebagstore.com released its new leather case perfectly made to fit Apple's new marvel.
Just like the different options available on your new phone, the dufflebagstore.com offered many different leather types, colors and options. It has to fit the lines of the phone perfectly. Allow access to all of the right area for the phone to work properly and of course provide industry leading protection.
"Consumers today really need to love their new phone case as much as they love the iPhone. It has to fit the item, their personality and style perfectly or it will not work for them," say Mr. Frankle.
By the look of the sales coming in for the phone and the cases it looks like DuffleBagStore.com will be extremely busy this fall. "We know the demand will be high and that we will have to work to meet that with good stock. Especially at this time of the year as our holiday sales start picking up," explains Mr. Frankle.