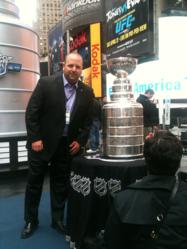 Global Elite Group's Special Events Security Services will work with you on how local laws may affect your event.
Garden City, New York (PRWEB) October 09, 2012
Security for events are a specialty of Garden City security company Global Elite Group. Planning an event involves a great many details and one area that should never be overlooked is security.Global Elite Group President & CEO, William McGuire has expanded program offerings for its Special Events Security Services. The fall season event cycle is now getting started and this is the time to plan. The Autumn months are when many large corporate events are scheduled and products are introduced for the holiday buying season. With any event comes great attention to detail, Global points out crowd control is often an overlooked area because the very event planned wants a large crowd to gather. "There is a growing need for security at events of all sizes. But the one trend we are seeing, needing to be addressed, is crowd control. Our clients realize this is becoming a big concern. This is why we have promoted this service as a reason to invest in specialized security with a company who has knowledge of handling a large influx of people, with crowd numbers that change," McGuire explained. Global Elite Group understands that crowd conditions can change from peaceful and small to large and unruly—within seconds. The company provided security for companies affected by Occupy Wall Street, during uprisings and during the NBC Sports event promoting the NHL Stanley Cup in Times Square last spring.
Global Elite Group's Special Events Security Services will work with you on how local laws may affect your event. For adequate crowd control, the number of security personal will be provided to make sure the event will never be compromised.
Since 9/11, any event, especially in New York, needs to have a greater security presence with an eye towards a possible terrorist threat. "We look at every event's requirements. We then plan with the right amount of security staff which will include former police officers because of the special risks presented," McGuire added. Like all events, in any part of the world the company has handled, the command center both on location and off are designed to monitor live feeds from various points while also working with local law enforcement to ensure the successful outcome.
About Global Elite Group: In addition to event security and crowd control, the company provides private airline screenings and is also one of the largest providers of security management services for airlines. Global Elite Group has locations in the U.S. and abroad, handling the security protocols for over 28 airlines. The company is known for its aviation security and general security programs and is always expanding service offerings to compliment the security needs of individuals, companies, high profile travelers and large-scale events.