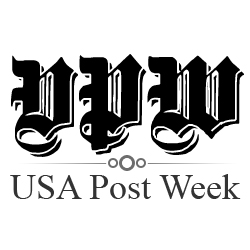 USAPostWeek.com, one of the newest digital magazines to hit the internet, recently picked Justin Huskins to lead the content strategy and technical operations of the online publication.
(PRWEB) October 08, 2012
A Fusion of Content and Technology
Huskins has worked on a wide range of online journals prior to joining USAPostWeek.com, and USAPostWeek.com has been getting rave reviews from readers across the U.S. We intend to keep rolling like this and keep the momentum going as we make more and more people brings over 10 years of web optimization and editorial experience to the position. Born and raised in Minnesota, Huskins is referred to by co-workers as a multitalented guy who can produce a great news article as fast as he can troubleshoot an intricate web issue.
As versatile as the magazine he represents, Huskins also heads a startup company focused on improving customer experience online. A technical enthusiast at heart, he too manages a local SEO and graphics design firm in San Francisco.
"I'm honored to lead such a fun and dynamic team," shares Huskins. "Since its introduction, informed with the latest happenings."
News and Information with a Digital Edge
Launched in 2012, USAPostWeek.com is committed to providing the latest news and information across the U.S. and around the world. Engagingly written and designed to address the needs of a digital audience, the e-magazine covers topics on business, health and wellness, finance, travel and leisure, technology, and e-commerce.
"Next on our agenda is to make the magazine more visually engaging, with vision-friendly fonts and layout that benefits the mobile reader. We will also increase the frequency of our updates to leverage the advantages of a real-time web publication," shares Huskins.
Preparing for the Future
"It only seems yesterday when we were setting up the website, and now it's growing into a bigger and more reputable news organization," says Huskins. "We are looking at strengthening our presence among social media communities and bring the news to a wider network with a powerfully viral reach."
"Social Media is fueled by fresh, compelling, and insightful content. With people being more reliant on news sharing nowadays, USAPostWeek.com hopes to be at the forefront of disseminating time-sensitive news and information when and where it matters most," Huskins explains.
About USAPostWeek.com
USAPostWeek.com is a digital magazine which covers local and international news and covers a broad range of topics including health, finance, technology, business, travel, and marketing. The website boasts of engaging and credible content and well-versed contributors from different countries and cultural backgrounds. USAPostWeek credits its talented team for the success of the magazine and hopes to provide more relevant news to the global online community. For more information, visit http://www.usapostweek.com.