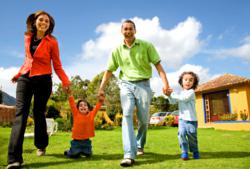 Consumers have been using HealthCompare for this very reason for years.
Orange, California (PRWEB) October 13, 2012
As the Affordable Care Act teeters on the brink of extinction, states and areas like Washington, D.C. and New Jersey are passing laws to put health insurance marketplaces into existence for uninsured and small businesses.
The marketplace will be an exclusive exchange where small businesses and uninsured individuals can find the coverage they need.
But, there is some pushback coming from small businesses that already have a marketplace available to them. The previously defined 100-employee business means that many small business will have to basically start over and start coverage in a new and untested market. The challenge brought some relief to those opposing the law by redefining the term small business to mean business that employ between 1 and 50 employees.
HealthCompare, the nationally recognized health insurance comparison site, has always been a place where the uninsured and small businesses could find the coverage they need by offering comparisons and allowing them to get free health insurance quotes.
By visiting the site armed with the information necessary to make effective health care decisions, the health insurance shopper can search for the providers that will offer the best coverage for the lowest prices, much the same way a federally mandated marketplace will.
Consumers have been using HealthCompare for this very reason for years. Join the millions that have compared and found a policy that was right for them at HealthCompare.com.
About
About Health Compare: HealthCompare was launched in 2009 to work with brokers and carriers to help individuals and families easily research, compare, buy, and enroll in the right health insurance plan at the right price. Based in Orange, Calif., it delivers accurate, customized, health insurance quotes for the country's diverse population.
Through a unique partnership with its sister company, CONEXIS, HealthCompare has the ability to quickly reach thousands of COBRA-qualifying consumers and provide them with COBRA alternatives at the moment they become eligible for COBRA benefits. This provides these consumers with an opportunity to enroll in individual or family plans and potentially save hundreds to thousands of dollars on COBRA premiums and, at the same time, rewards referring brokers with referral fee income for the life of each policy.
For more information, visit http://healthcompare.com/ or call 888.748.5152.