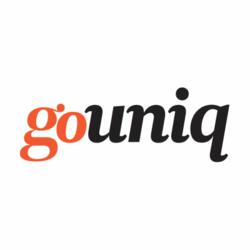 Our aim is to replicate the experience of a conventional shopping mall in an online environment
Melbourne, Australia (PRWEB) October 09, 2012
Historically, building and marketing an online store has not been a cheap, easy or quick process. Even when a store has launched, there is no guarantee that customers will ever find it. These and other roadblocks are difficult to overcome, especially with a small budget and limited web marketing knowledge. A new website has just been launched called Gouniq.com which addresses these issues. Gouniq.com is revolutionizing the online shopping experience by eliminating the need for any expensive resources or technology related skills and allowing buyers to purchase from multiple stores within the Gouniq network in one transaction.
Gouniq.com provides easy to use tools for independent labels to setup a sophisticated online store and promote it to an instant customer base. Each store sits within Gouniq's online shopping mall. By connecting individual stores together Gouniq is able to offer buyers access to international independent labels while providing store owners with immediate access to customers.
Luke Kelly, Gouniq.com's CEO, says: "Our aim is to replicate the experience of a conventional shopping mall in an online environment using ground-breaking technology: a single checkout for all stores, unlimited store floor space and tools to help independent labels easily setup and promote a store; with no coding, design or marketing skills. Our platform gives independent labels the opportunity to create an online store that clearly reflects who they are and what they do without any financial risk; this is the Gouniq.com difference. We bring independent labels from around the world together to create the ultimate shopping mall of unique products."
At Gouniq.com buyers can seamlessly browse and purchase from multiple stores from all over the world with one simple checkout. Our technology enables Gouniq.com to authorize multiple store purchases in one-transaction process offering buyers a streamlined shopping experience. Purchase payments are instantly received in a retailer's standard or business Paypal account.
"We have focused on building tools that put retailers in control of their brand and marketing". Building a store window at Gouniq.com requires only the most basic PC skills. The end result is a store that reflects each brand's individuality ready for promotion to its customers. Leah from Leah Singh an independent label at Gouniq stated, "I had a really great and wonderful experience setting up my store - I am very happy with Gouniq! The process was extremely smooth and enjoyable. I couldn't believe how easy it was and all the available options there were to personalize my store window. I have tried other sites, but none were this straightforward or allowed for such a degree of customization."
Gouniq has opened the platform to independent labels across the following categories: clothing, accessories, shoes, jewellery, beauty & health, home & leisure and furniture. "Focusing on unique independent labels is just the beginning, there will be plenty of other department to come."
There is no cost for retailers to setup a store within the Gouniq network. The only cost to store owners is a small commission that ranges from 2.5% to 5% of purchase amounts that is automatically deducted at checkout. Creating a store within the Gouniq network is by application only. This ensures that Gouniq maintains the integrity of the products sold within the marketplace.
To celebrate the launch of Gouniq they're offering $1,000 to the best-designed store window and $1,000 to a lucky voter. Find out more about this promotion here.
# # #
If you'd like more information about Gouniq.com, or to find out how to get your label onto the Gouniq marketplace, please email Elisa Grech at elisa(at)gouniq(dot)com or call +61 (0) 447 772 454.
About Gouniq.com
Gouniq provides retailers the tools to be discovered and buyers a great place to shop. Creators of unique, high-quality products can generate and promote a branded Store Window within the Gouniq network quickly and at no cost. Buyers can purchase multiple items from different stores in just one checkout.
PRESS CONTACT:
Elisa Grech
Gouniq.com
Tel: +61 (0) 447 772 454
Email: elisa(at)gouniq(dot)com
Web: http://www.gouniq.com