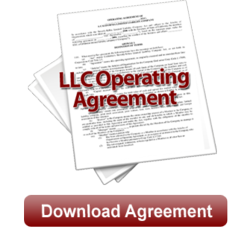 It is important that people separate charging order protection and the corporate shield protection in their minds
Siesta Key, FL (PRWEB) October 08, 2012
Charging order protection for single member LLCs and the language that should be used in the LLC operating agreement will be one of the topics discussed in the AZREIA boot camp offered by LegaLees Corporation November 5th and 6th in Phoenix, Arizona.
An LLC operating agreement is the primary document used by an LLC to govern its internal workings. The operating agreement should be written to uniquely meet the needs of the specific LLC that will be using it.
"A five or six page LLC operating agreement is often what I see when people come to me to review their LLC set up. That's just not enough. It takes about twenty to thirty pages to address the minimum issues that need to be addressed in the operation of an LLC," said Lee R. Phillips CEO of LegaLees Corporation.
How the LLC operating agreement is written makes a big difference in how much asset protection the LLC will give its members. There are two types of asset protection an LLC can provide.
An LLC has the same corporate shield protection that a corporation offers. Additionally, an LLC can provide "charging order protection," which protects the LLC from the personal liabilities of its members.
Historically, charging order protection was implemented to protect other members of a partnership from the acts of a single member. Thus, it is reasonable that charging order protection was not intended to protect an LLC that is a "single member LLC."
"The language in an LLC operating agreement can make a big difference in the protection an LLC offers when it is sued or a member is personally sued," says Phillips. The Arizona event is intended to give attendees a better understanding of how an LLC operating agreement can be written and "operated."
The LLC operating agreement should define how easy it is to transfer a member's interest in the LLC. If an interest is difficult to transfer or assign, then it will be harder for a creditor to take the interest away form the member.
"The entire discussion of charging order protection has nothing to do with the corporate shield protection offered by a single member LLC. It is important that people separate charging order protection and the corporate shield protection in their minds," said Phillips.
LegaLees Corporation has prepared a free LLC operating agreement that people can use to compare against their existing LLC operating agreement to make sure a minimum number of issues are addressed. It can also be used as a template for an LLC operating agreement when an LLC is being established.
"A lot of internet sites and even some attorneys don't supply an LLC operating agreement with their documents. The client just gets the LLC articles of organization and no LLC operating agreement," Phillips pointed out. At the AZREIA Phoenix, AZ, Boot Camp, LLC operating agreements will be discussed in detail here.