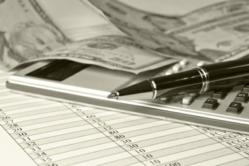 It is true, it most likely won't ever reach the dominant position it once held, but there might still be a place for RIM among technology stocks in this sector.
New York, NY (PRWEB) October 09, 2012
In a recent Investment Contrarians article, editor Sasha Cekerevac reports that the latest quarterly report from Research In Motion (RIM) was a positive surprise, which resulted in the shares moving up strongly following the news. What has the Street turning somewhat positive is that RIM increased its cash to $2.3 billion from $2.2 billion in the first quarter, states Cekerevac.
"The original worry was that if it ran through its cash pile, then the firm would be a possible bankruptcy candidate; however, this level of cash buys it time," Cekerevac explains. "While revenue from the year-ago period was down 31%, it was up two percent from the first quarter."
RIM's stock has been beaten up with extremely poor sales results, therefore the market view was negative, and rightly so, says Cekerevac.
However, he reports that this quarter the company exceeded estimates, which admittedly were low, for both revenue and the number of devices shipped. According to Cekerevac, the CEO stated that the company's customer base also went up, from approximately 78 million users to 80 million.
"While RIM's market share has completely crashed against other technology stocks, the market view might now look at the company from another perspective," states Cekerevac. "It is true, it most likely won't ever reach the dominant position it once held, but there might still be a place for RIM among technology stocks in this sector."
Some investors are stepping in thinking that perhaps the worst is over and the market view has become overly bearish, notes Cekerevac; but make no mistake, he concludes, RIM is far from safe.
To see the full article and to get a real contrarian perspective on investing and the economy, visit Investment Contrarians at http://www.investmentcontrarians.com.
Investment Contrarians is a daily financial e-letter dedicated to helping investors make money by going against the "herd mentality."
The editors of Investment Contrarians believe the stock market and the economy have been propped up since 2009 by artificially low interest rates, never-ending government borrowing and an unprecedented expansion of our money supply. The "official" unemployment numbers do not reflect people who have given up looking for work and are thus skewed. They believe the "official" inflation numbers are also not reflective of today's reality of rising prices.
After a 25- to 30-year down cycle in interest rates, the Investment Contrarians editors expect rapid inflation caused by huge government debt and money printing will eventually start us on a new cycle of rising interest rates.
Investment Contrarians provides unbiased research. They are independent analysts who love to research and comment on the economy and investing. The e-newsletter's parent company, Lombardi Publishing Corporation, has been in business since 1986. Combined, their economists and analysts have over 100 years of investment experience.
Find out where Investment Contrarians editors see the risks and opportunities for investors in 2012 at http://www.investmentcontrarians.com.
George Leong, B. Comm., one of the lead editorial contributors at Investment Contrarians, has just released, "A Problem 23 Times Bigger Than Greece," a breakthrough video where George details the risk of an economy set to implode that is 23 times bigger than Greece's economy! To see the video, visit http://www.investmentcontrarians.com/press.